A new round of stimulus may lead to another drop in consumer credit card debt.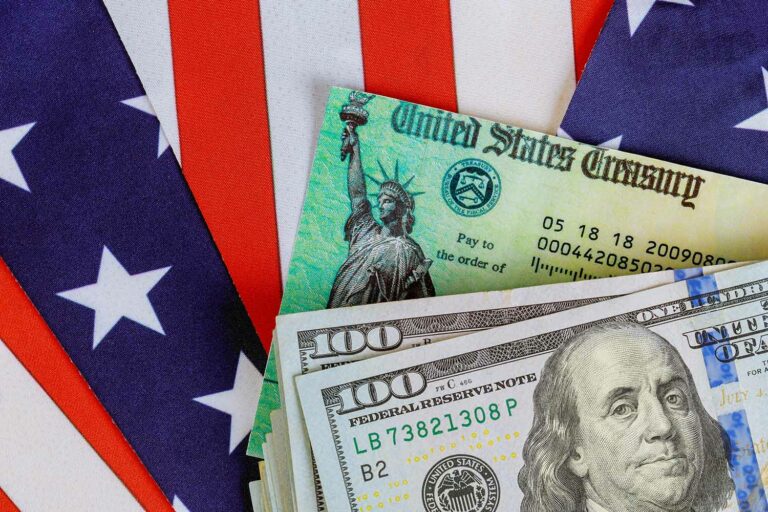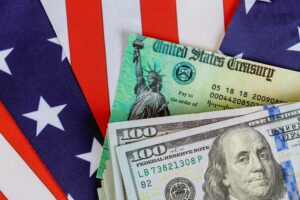 Many Americans are waking up today to find that the second round of direct stimulus payments is already being direct-deposited into their bank accounts. This quick rollout of the second stimulus relief package passed by Congress last week will offer crucial debt and budget relief for millions of Americans still struggling to get ahead in this financial crisis.
What's in the second stimulus package?
The first part of the package is the second round of direct Economic Impact Payments for middle- and low-income consumers:
$600 for Americans that earn less than $75,000 annually
$1,200 for married couples who earn less than $150,000 as a household
$600 additional for each child in the household
The relief package also provides an additional $25 billion in rental assistance and extends the foreclosure and eviction ban through January 31, 2021.
Small business owners get an additional $300 billion in relief through the Paycheck Protection Loan program. Workers facing unemployment will receive an additional $300 per week in unemployment benefits. There's also an additional $13 billion to expand federal food stamp programs for households facing food insecurity.
The bill also provides $68 billion for vaccine distribution, which will be crucial in the coming year to ensure businesses can remain open and Americans can avoid another shutdown.
Americans expected to pay down more credit card debt
Following the first round of Economic Impact Payments, U.S. consumers paid down record debt in the second quarter of 2020. It was the first quarter in six years where consumer debt had decreased.
"Paying down high-interest rate credit card debt is a smart move for middle-class Americans," says Gary Herman, President of Consolidated Credit. "If you don't need to stimulus payment to cover bills because of unemployment or income loss, then paying down credit card debt is one of the best things you can do with the money you receive. I expect we may see a similar decrease in consumer debt following this second round of stimulus."
According to the most recent numbers from the Federal Reserve, Americans owe a total of $979.6 billion. That's down from when we topped $1 trillion in the first quarter of 2020. The decline is directly linked to the financial crisis caused by the pandemic and the first round of stimulus.
Concerns over a weak economy and the threat of unemployment led households to decrease spending on credit and focus on paying down existing balances. At the end of 2019, before the crisis started, the average household owed $6,194 to credit card companies.
"Between the first and second round of stimulus, an individual had the opportunity to pay down $1,800 in credit card debt," Herman explains. "Married couples had the opportunity to pay off $3,600. That's a huge opportunity to make significant progress to become debt-free."
Is credit card debt the best use for a stimulus payment?
"I applaud consumers who are using their stimulus payments to pay off credit card debt," Herman says. "However, I would encourage people to use at least some of their stimulus payments to build emergency savings. We don't know what will happen over the next year as we wait for the vaccine to roll out and the economy to recover. People need to build up their financial safety net as much as possible."
Herman says many households may also face life events in the next year that commonly lead to debt. Experts predict that we may see a baby boom in 2021, as well as increasing divorce rates. On the other hand, many engaged couples postponed wedding plans in 2020, meaning we may see more marriages next year as well.
"Big life events like having a baby, getting married, or getting divorced all have a high potential to lead to debt," Herman says. "Planning and saving for these events can help minimize the financial burden you may shoulder next year."
Herman says that using stimulus payments to build savings makes sense, given that there are so many other solutions that consumers can use to pay off credit card debt.
"If you have a stable budget, there is a range of solutions you can use to pay off credit card debt more efficiently," he says. "People with good credit should consider debt consolidation, and those with fair or bad credit can still minimize interest to pay off debt faster with a debt management program."