The answer: Billions and billions of dollars.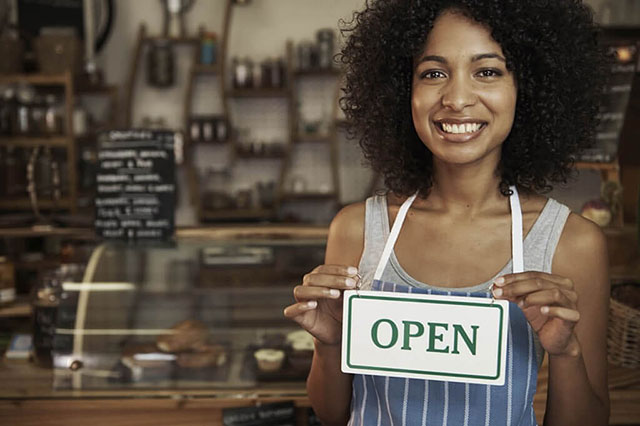 Small businesses owned by women are big business, according to a new report.
October is National Women's Small Business Month. So SCORE, the nation's largest network of volunteer business mentors, compiled some statistics that'll humble misogynists…
There are 11.3 million women-owned businesses in this country. They're majority owners of 38 percent of allS. businesses – up from 29 percent in 2007.
They employ nearly 9 million people and generate more than $1.6 trillionin revenue each year.
These women-owned businesses have grown five times the national average – with 1,072 women-owned firms starting every day.
More importantly, SCORE says women are starting businesses because they want to, not because they have to: "84.6 percent of women start businesses because they see an opportunity – not because they're unemployed."
The news is even better for what SCORE calls "entrepreneurial women of color." They own nearly 5 million businesses, and "nearly eight in 10 new woman-owned businesses launched since 2007 was started by a woman of color."
So what industries are these? Here's SCORE's score…
Healthcare/social assistance: 64.6 percent
Educational services: 56.9 percent
Other services: 52 percent
Administrative & support: 47.1 percent
Retail: 41.8 percent
"This is great news not only for these women and their success, but also their families," says Gary Herman, president of Consolidated Credit. "Americans are buried under credit card and student loan debt, so the more successful all new businesses are, the more likely we can pay down the trillions we all owe."
As the longtime leader of one of the nation's largest credit counseling and debt-relief nonprofits, Herman has a decidedly different view of SCORE's report than SCORE's business experts do.
"SCORE rightly sees this as good news for those particular women and their employees, but I've seen too many families crushed by debt when one spouse is laid off and the other's income can't make up the difference," Herman says. "If small businesses are growing, especially among women that can only help diversify family income and help avoid catastrophic debt."
Consolidated Credit has long been a champion of women's financial freedom, offering a five-stage plan called Women & Money. And anyone, man or woman, can call Consolidated Credit for a free debt analysis from a certified credit counselor. Simply dial (844) 276-1544 or complete an online application.