A teacher in Texas lost his dream job due to student loan default, and it's not the only state where it happens.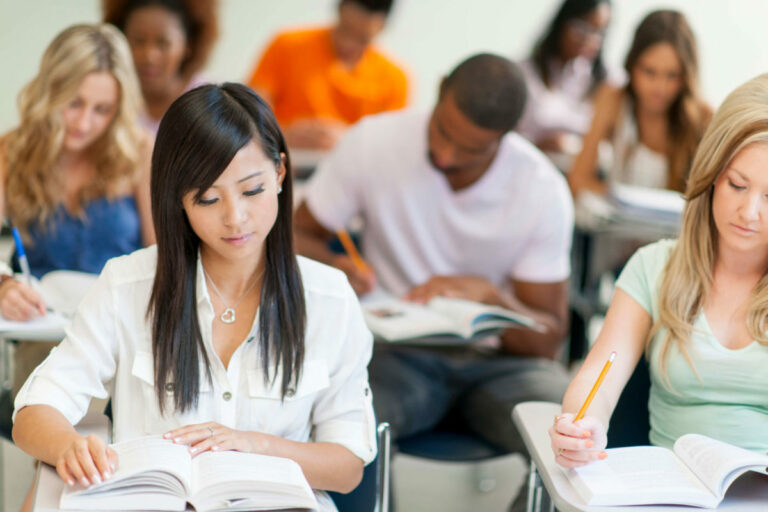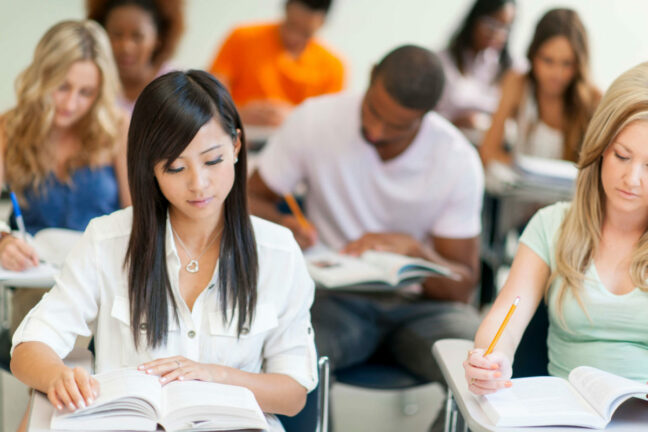 Roderick Scott Sr. felt the calling to become a teacher early in life, but he never expected that financial hardship would stop him from pursuing his dream. Last month, the Texas Tribune featured Roderick's story of student loan default nearly derailed his dream to teach children in public school. Due to a decades-old state law, Scott wasn't able to renew his teaching license because his student loans were in default. Texas isn't the only state that has this policy. So, what states can revoke professional licenses for defaulted student loans?
Professional licenses can be revoked in 19 states if you default on student loans
Texas is not the only state where this law is in the books. There are 19 states that revoke professional licenses if you default on your student loans:
Alaska
Arkansas
California
Georgia
Hawaii
Illinois
Iowa
Kentucky
Louisiana
Massachusetts
Minnesota
Mississippi
New Mexico
North Dakota
South Dakota
Tennessee
Texas
Virginia
Washington
What does a professional license revocation mean?
Many public service professions require you to have a professional license if you want to work in that state. This includes teachers, nurses, doctors, dentists and other similar professions. You must renew your license to continue working every few years. But the process is generally painless – you just submit your renewal and receive an updated license.
But when Scott submitted his renewal in 2015, something terrible happened. His renewal request got rejected. He found out because the HR department at the school called him to let him know his certification had lapsed. He could not continue working as a teacher without the license.
The idea behind these laws is that losing your license to work ensures you keep up with student loan payments. Essentially, it pushes you to do everything within your power to avoid falling behind. But it creates a Catch 22 for anyone who can't keep up with their payments. If you fall behind, you lose your license. Now you have no income to catch up.
"I just did not have that discretionary amount available," Roderick Scott Sr. explains. "If I was single, it probably wouldn't have mattered. But, you know, being married and having children, it's a different story. The money is needed around the house."
Scott's situation is not unique. As of December 2017, the Wall Street Journal reported that nearly 5 million Americans have student loans in default. Of the $1.3 trillion that student loan borrowers currently owe, roughly $70 billion of that comes from Texas alone. But there are no concrete numbers for how many borrowers are at risk of losing their professional licenses. One estimate found that up to 4,215 borrowers in Texas may have faced this challenge in 2017.
Use hardship based repayment to avoid losing your professional license
"If you're worried about falling behind on your federal student loans, explore hardship based repayment plans," advises April Lewis-Parks, Financial Education Director for Consolidated Credit. "These plans tie your monthly payments to your income and family size. That makes it easier to repay what you owe. There are even plans that could reduce your payments to $0 in cases of extreme financial hardship. So, it's worth the time it takes to explore these programs."
There are three hardship-based repayment plans that work for federal student loan borrowers:
Income-contingent repayment (ICR) typically sets payments at around 20% of your Adjusted Gross Income (AGI)
Income-based repayment (IBR) offers payments at around 15% AGI
Pay as You Earn (PayE) provides payments at around 10% AGI
PayE also has a payment reduction structure built in that's also based on your income. If your income is below the Federal Poverty Line in your state, then your payments may be reduced to zero. The payments only increase after your income increases far enough to make repayment reasonable.
"These programs keep your loans out of default so you can keep your license and continue working," Lewis-Parks explains. "Enrolling in these programs also make you eligible for Public Service Loan Forgiveness, which can be extremely beneficial for professionals like teachers. In some cases, you can get out of debt for less than you borrowed."
Need more information about student loan repayment plans? Visit Consolidated Credit's free Guide to Student Loan Repayment.