Military Debt Consolidation
Specialized solutions for Service Members, veterans, and their families.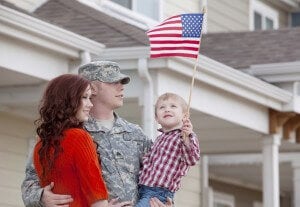 Debt consolidation isn't unique to military Service Members and veterans – consolidation for military members works in much the same way that it does for regular consumers. You still combine your debts into one low simplified monthly payment at the lowest interest rate possible so you can eliminate debt quickly and efficiently.
However, there are special options and considerations for Service Members and veterans who need to consolidate debt. It's important to understand these nuances so you can find the best solution for your needs and take advantage of options that civilians may not have so you can regain control and start to get ahead as soon as possible.
The information below is intended for educational purposes only, so you can understand the general options available to Service Members and veterans. If you're a Service Member or veteran who needs help now and would like assistance to find the best option for you, call us at (844) 276-1544.