Your Credit Rights as a Consumer
Understanding the laws that protect your rights in personal finance.
The federal government heavily regulates the financial services industry. These laws are necessary to help ensure fairness when it comes to financial issues. Without these laws, you could be blacklisted for bad credit or face loan rejections based on your race or gender.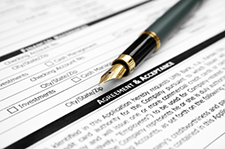 Luckily Congress takes frequent steps to ensure consumers aren't the victims of unfair and predatory lending practices. That way, the financial deck won't be stacked against you. The information below can help you understand the laws that protect your rights as a consumer. If you have questions, we're here to help. Call Consolidated Credit today at (844) 276-1544 to speak with a certified credit counselor at no charge.
Consumer Credit Protection Act
This is the cornerstone of consumer protection legislation. Enacted in 1968, the Consumer Credit Protection Act includes the Truth in Lending Act (TILA). TILA provides key guidelines that are used in load and credit decisions for consumers. Basically, anytime you apply for a loan or a new line of credit, TILA regulates how that money is borrowed and how the lender can interact with you as you repay the amount extended.
The Consumer Credit Protection Act also created the National Commission on Consumer Finance.