Paying Off Debt While on Social Security and SSI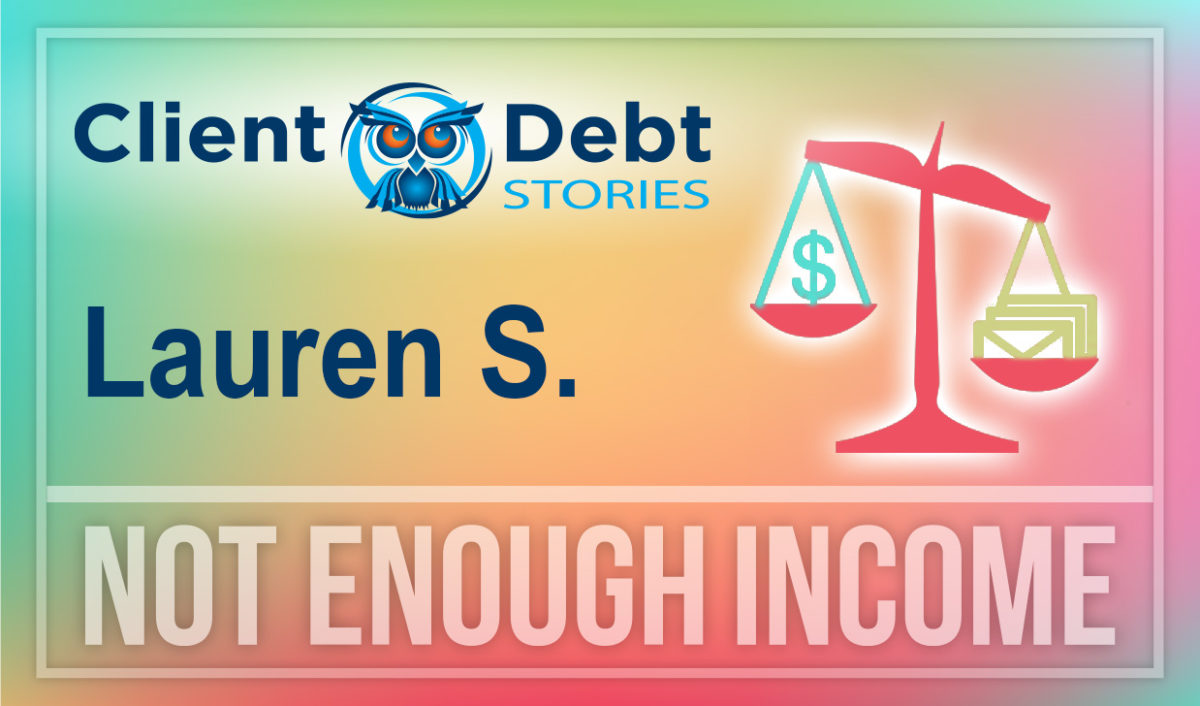 Living on only Social Security and Supplemental Security Income (SSI) payments is the reality for so many people living in the U.S. today. Roughly 8.3 million Americans receive SSI.[1] These payments are meant to keep their recipients financially afloat, but for those already drowning in debt, they're barely a drop in the bucket.
Lauren learned this the hard way. He was living with nearly $17,000 of unsecured debt, and if he kept paying the way he was, he would owe an extra $9,052.90 in interest and it would take him 10 years and 4 months to pay it off.
"My social security and SSI payments were simply not enough after expenses. I wondered how I came to acquire so many credit cards, seven in all, all maxed out. What was I thinking?" – Consolidated Credit Client, Laruen S. #SSI
Click To Tweet
How SSI works
Receiving Supplemental Security Income depends on your level of need. It usually goes to those who are blind, elderly, or disabled. You must meet specific asset and income limits to qualify, and it doesn't pay much. The 2020 monthly federal benefit rate for individuals is only $783, and only $1,175 for couples.
But here's the big problem with SSI when it comes to debt: If you make over a certain amount of money, it can get subtracted from your payments. Lauren was very familiar with this struggle. He felt that if he made more money to pay off his debts, it would leave him without enough SSI to live on.
"If I made a penny in earnings, I'd have to report it to SSI. They'd deduct it from my monthly allowance. I was just as shackled to the SSI payments." – Consolidated Credit Client, Lauren S. #SSI
Click To Tweet
Considering debt relief options
With all of the restrictions associated with SSI, it was hard for Lauren to believe there were any good options out there for him. He looked into a few different alternatives, but he was wary because his credit score was so low.
"If I could apply for a short-term loan, maybe that would be the answer. But my credit rating was low, 589. And I'd be in more debt with yet another payment due." – Consolidated Credit Client, Lauren S. #badcredit
Click To Tweet
With a credit score in the 500s, it's unlikely that Lauren would qualify for any kind of personal loan that he could use to consolidate his debt. He probably wouldn't qualify for a balance transfer card, either.
Lauren was at an impasse. He couldn't get the money he needed to pay off the debt, and he couldn't figure out a way to find debt relief.
Calling a credit counselor
Luckily, Lauren happened to see an advertisement for Consolidated Credit. He heard about how a Debt Management Program (DMP) could consolidate his debt and help him pay it down. He called right away. Could this really be the solution for his $17,000 of debt and large amount of interest?
When he called, he found the help he needed on the other line. The counselor he talked to, Jessica, got to work on a plan that would lower his interest rates and his monthly payments. She was able to get him an average negotiated interest rate of only 8.56%, which would save Lauren a total of $6,498.
"Interest charges would drop to $2,557.55, and the time to pay off would be only three years, eight months. Best of all, my monthly payments would drop to $451.00. That was doable." – Consolidated Credit Client, Lauren S. #debtrelief
Click To Tweet
Lauren knew that this was the relief option for him. After he filled out the paperwork and signed up, he said, "I did one of the smartest things I ever did in my life."
Finding your way out of debt
Now that he had lower monthly payments that were more manageable with his income, Lauren could start effectively paying down his debt through the DMP. His lower interest rates, reasonable monthly payments, and support from his credit counselor made it possible.
"For once," he said, "I could see my way out of debt."