Financial Infidelity
Make sure money doesn't meddle in your relationship.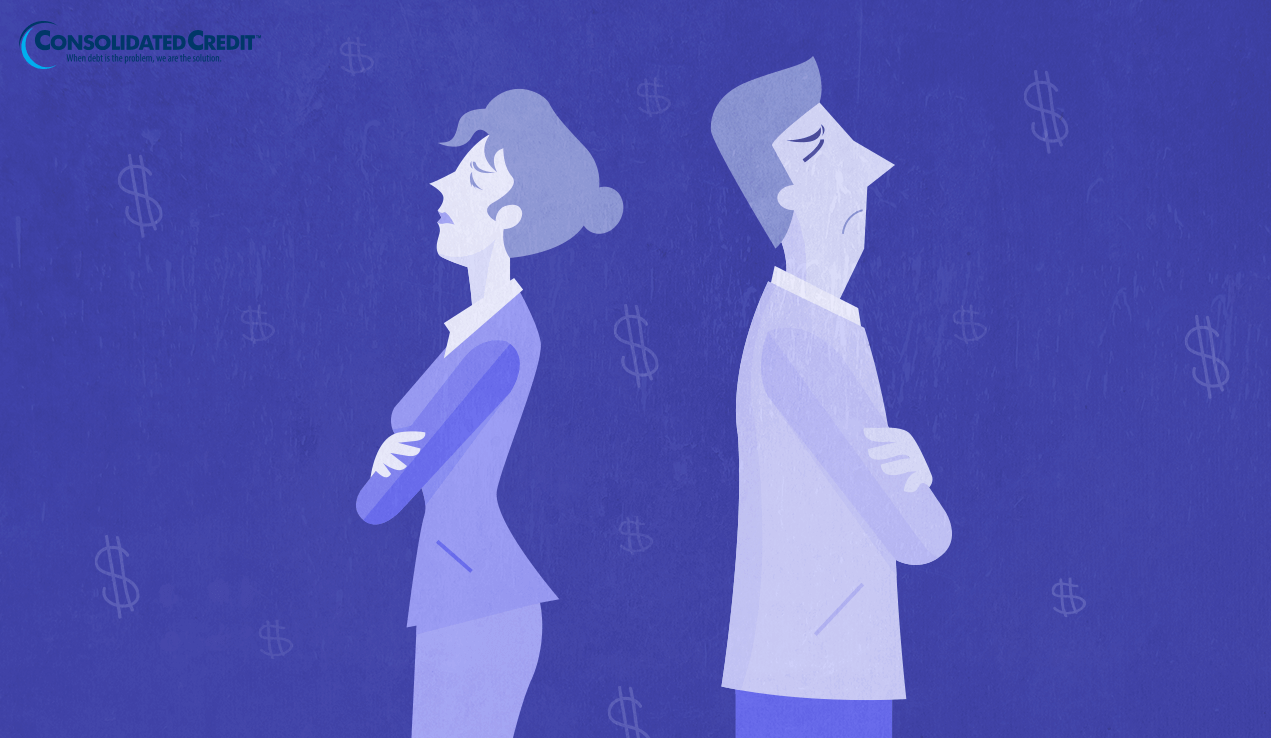 Maintaining a happy home isn't always easy, especially when it comes to money and financial issues. Fights over money are a leading cause of family conflict and even divorce, so it's important to get on the same page financially…and to make sure you stay that way with consistent and honest communication.
The information below can help you understand how to overcome some of the most common types of financial infidelity that couples face. If you're facing challenges with debt – whether it's together or as a couple – we can help. Call Consolidated Credit today at (844) 276-1544 to request a free, confidential debt evaluation from a certified credit counselor.