Chase eliminates credit card overdraft protection on personal checking.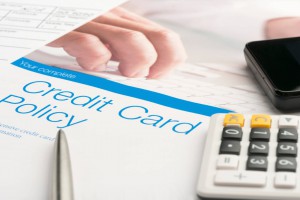 If you do your main banking through Chase, you may want to take note of a major account change that could mean added fees on your account if you don't monitor your minimum balance carefully. Chase has announced that starting on August 20 of this year customers will no longer be able to use a credit card to provide overdraft protection on a personal checking account.
In the past, Chase banking customers could use a Chase credit card as overdraft protection on a personal checking account. Basically, if you don't have funds in your account, the credit card gets charged for the difference, allowing customers to avoid hefty overdraft fees commonly associated with overdrawn accounts.
Now with this change as of August 20, Chase banking customers can no longer enjoy that protection. If a checking account is overdrawn and the customer does not have savings to cover the transaction, it will mean declined transactions, as well as insufficient funds and returned item fees. In other words, the cost in fees can start to add up quickly.
"With this change, customers now more than ever need to do the work it takes to maintain a balanced budget that doesn't drain income too quickly," says Gary Herman, President of Consolidated Credit. "It's critical to know where your money is going, when it's being spent and how each of your paychecks is allocated out so you can avoid overdrafts. People should also use technology that their bank provides to help avoid allowing accounts to get drained completely."
Most banks these days, including Chase, have online banking and mobile application features that help people avoid overdrafts. You can set up low-balance account notifications to be sent to your email or via text message directly to your mobile device. These features help you ensure you haven't miscalculated during a particular pay cycle.
"Automated payments on everything from your utilities to entertainment streaming accounts have certainly made life more convenient," Herman explains, "but they also make it more difficult to manage your money, since you may forget about a recurring payment and spend money in a transaction that's already allocated. You have to know how obligations get split up between your paychecks each month, then have features like low balance alerts set up in case you miscalculated."
Another good last layer of defence against overdraft is to pad your savings for emergency expenses. Having a balance of $1,000 in the savings account attached to your personal checking account provides padding in case you overdraw your main bank account. It also helps you avoid having to pull out a credit card to cover an unexpected expense like a major car or home repair.