Call 1-800-745-2513 for free financial counseling and debt help.
In an effort to help people facing budget and debt challenges as a result of coronavirus quarantines, Consolidated Credit has set up a toll-free shutdown hotline. You can call 800-745-2513 for free financial counseling Monday through Saturday from 8 am to 10 pm (EST).
What's the purpose of the hotline?
A record 10 million Americans filed for unemployment in the last two weeks of March, and experts predict those numbers could double. Many of those who are still employed are facing pay cuts, reduced workweeks, and other losses in income.
This has left millions of Americans facing mounting stress over rising credit card balances and how they'll pay their bills. Gary Herman, President of Consolidated Credit hopes the hotline will provide a safe place to turn for people struggling to cope with their finances.
"Consolidated Credit has experience working in crisis situations because our main office is in South Florida. We've literally weathered many storms, so we've adapted our hurricane plan into a COVID-19 plan and we're ready to help."
Certified credit counselors will offer free financial counseling through the hotline. You can speak one-on-one with someone about issues with:
your budget
loss of income or unemployment
credit card debt
your mortgage
Counselors will also help callers identify other resources that may be available, such as mortgage deferrals and bank fee waivers.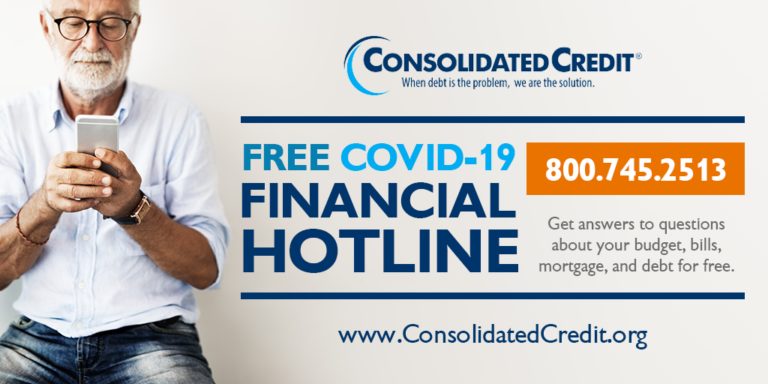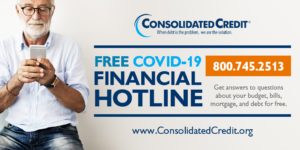 Additional credit card debt help during COVID-19
Herman says Consolidated Credit will also implement debt management program setup fee waivers nationwide. If you are facing a situation where you have income, but you're overwhelmed with debt, you can enroll in the program with no setup fee.
A debt management program is designed to provide relief from credit card debt by minimizing interest. On average, total credit card payments are lowered by 30-50%.
"What we're doing is helping Americans get their minds off of worrying about debt so they can focus on their families," Herman says.
Call 1-800-745-2513 to talk about your debt one-on-one.
Success Story
Doug F. from Piedmont, SC
"We're so glad we took this step with a few of our credit cards. We were a small business that closed and these cards were used to keep us going sometimes. Now that we don't need them for business, we wanted a way to lower our interest and keep ourselves from using them and continuing to be in debt. It's working out great. "
Additional COVID-19 financial resources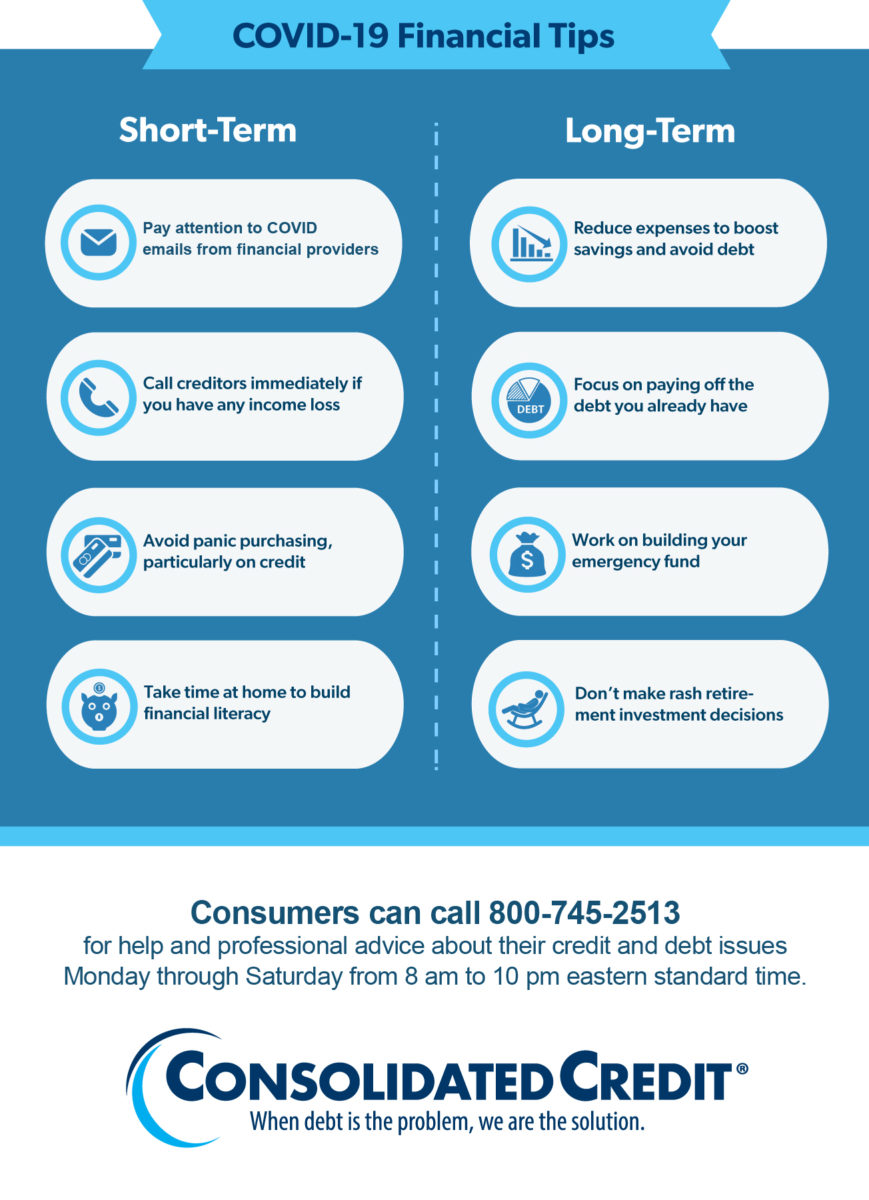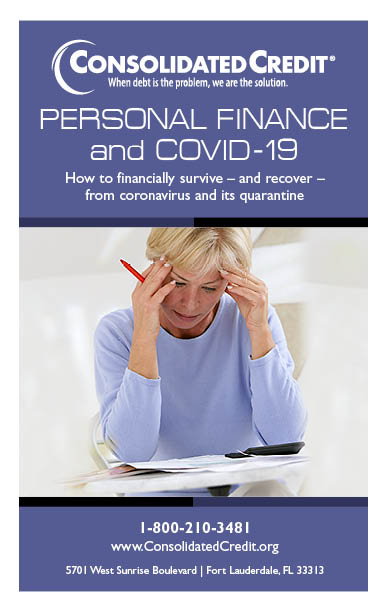 Booklet
Financial Guidance for Navigating COVID-19
Money Management
Navigating the financial fallout from this global pandemic isn't going to be easy. We've put together all the information we can to help you manage your money and financial stress during this time. Learn how to adjust for your finances around quarantines and reduced income, learn how to navigate a layoff, and get tips for coping with financial stress.
Open Booklet
Download Booklet