Research of the Week: Credit Rewards Lead to Overspending
1 in 3 Americans admits that they use credit cards just to get the rewards.
Each week, Consolidated Credit searches for financial research that can help you deal with your debt and budget. This week…
The interesting study
The credit experts at Finder.com conducted a nationwide survey to understand consumer credit habits. They asked 2,001 U.S. adults about how and why they swipe.
The big result
The survey shows that nearly one in three credit card users (29.2%) pull out plastic to earn valuable credit rewards. If you apply that statistics to the entire U.S. population, that comes out to roughly 71 million Americans who use credit just to earn something back.
The fascinating details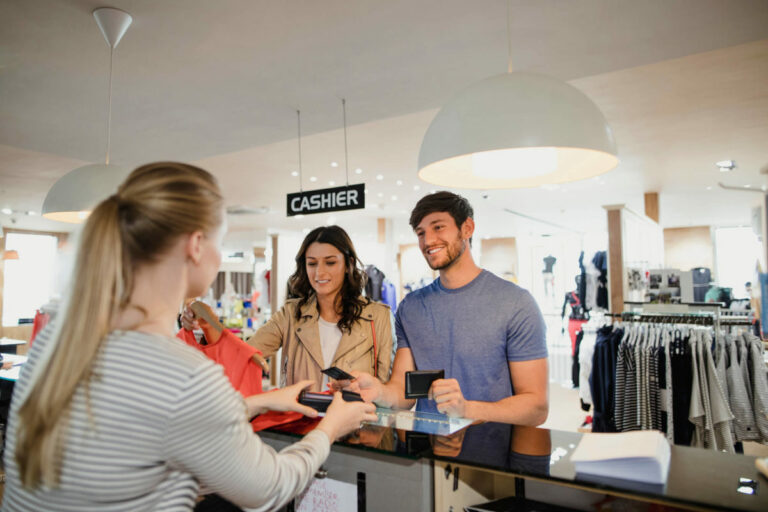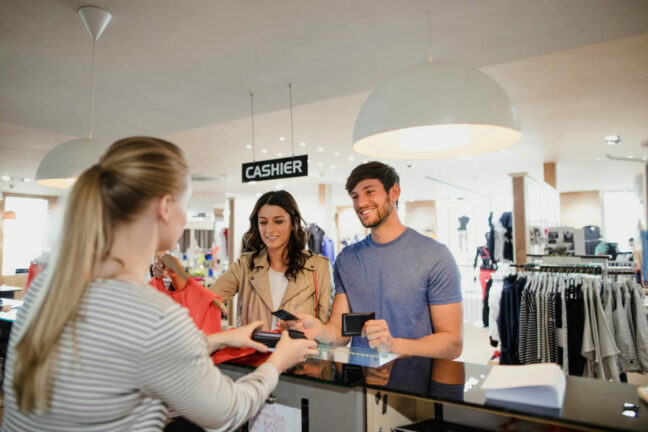 Finder.com's study finds that Americans spend an average of $2,453.10 "chasing points." That comes out to $175.8 billion spent each year to earn credit rewards. People are most likely to spend more in certain categories of purchases to earn rewards:
4% charge clothing and accessories
4% purchase food for rewards
62% buy household items
7% charge their electronics
6% purchase shoes
9% charge cosmetics and fragrances
3% put music on credit
1% purchase books
Men were more likely to spend more to earn rewards – 30.9% of men admit they do this versus 27.6% of women. Men also spent more money to earn credit rewards – at an average of $3,021.31 versus $1,852.87 average for women.
You're most likely to overspend earning credit rewards if you're younger, but Gen Xers spend the most, in total. More than one-third of Millennials (36.5%) spend an average of $2,047.18 earning rewards. Only 30.2% of Gen Xers admit to chasing rewards, but they spend an average of $2,201.37. Just 24.3% of Baby Boomers chase credit rewards, spending an average of $2,201.37.
What you can do
"Charging more on credit cards to earn credit rewards is called purchase acceleration," explains April Lewis-Parks, Financial Education Director for Consolidated Credit. "It means that you make charges on credit specifically for the purpose rewards. That can be anything from points to hit the next level of point rewards, cash back, or airline miles.  But no matter what credit rewards you earn, what you usually end up with is more debt."
The trouble with purchase acceleration and "chasing points" through credit rewards is it usually ends up costing you. When you overspend on credit, you usually start to carry balances over month-to-month. That means interest charges accrue on the debt every billing cycle. Given that rewards credit cards have higher APR, it only takes 2-3 billing cycles to completely offset what you earn.
"If you don't pay off debt from reward credit cards quickly, then you really aren't earning anything," Lewis-Parks continues. "You basically take one financial step forward by earning credit rewards, but two steps back because you can't pay off the debt fast. As a result, you generate more debt and fall further behind because you're chasing points."
Reward credit cards are not necessarily bad, but you must manage the debt strategically to maximize what you earn:
You should only make charges to earn credit rewards if you can pay them off in full at the end of the month.
Big purchases that take several billing cycles to pay off aren't good for earning rewards. You won't pay off the debt fast enough before you offset the rewards with interest charges.
You should also use reward credit cards sparingly at expensive times of the year, such as back to school and the holidays. Only charge what you can afford to pay off within one to two billing cycles. Everything else should go on your credit card with the lowest APR.
| | |
| --- | --- |
| If you're facing challenges with debt caused by overspending, we can help. Talk to a certified credit counselor today for a free evaluation. | Get Started |