Focusing on Financial Education for Hispanic Heritage Month
Financial literacy helps consumers plan effectively for the future.
It's Hispanic Heritage Month – an annual celebration of Hispanic culture that runs each year from September 15 to October 15. To provide a little background, the month-long celebration was established in 1988. The start is marked by the day that five Latin American countries achieved independence, with another three countries achieving independence in the days following.
While the month is usually marked by cultural festivals, museum exhibitions, and other heritage events, this year's celebrations will be limited. As with everything, the pandemic crisis has not only curtailed gatherings but cast a shadow over the celebration, especially given that Hispanic Americans have been among the worst-hit financially during this crisis.
Understand how COVID-19 has impacted finance in the Hispanic community
According to a TransUnion study, Hispanic Americans have experienced the highest levels of financial hardship due to the pandemic. More than 2 out of 3 Hispanic Americans say they are still experiencing financial hardship.[1]
6 in 10 Latino households had experienced job loss and pay cuts as of May.[2]
70% anticipate that things are likely to get worse for them
Nearly half (46%) say they have used up all their savings, with 15% saying they did not have savings before the crisis.[3]
Still, people are optimistic. Neatly half (48%) say that they expect the economy will be better a year from now.
Financial education is essential for crisis management
There is certainly a range of factors that have contributed to the Hispanic community facing a greater level of financial hardship during this crisis. Construction and hospitality have been the industries hardest hit by the crisis. According to the Bureau of Labor Statistics, those are two of the top three industries for the employment of the Latin population.[4] In 2014, 27.3% of people of Latin ethnicity worked in construction, while another 22.3% worked in hospitality.
Still, while unemployment may have been the catalyst, there may also be underlying factors that laid the groundwork for the crisis to hit the Hispanic community with such force. One such factor may be limited access to financial education.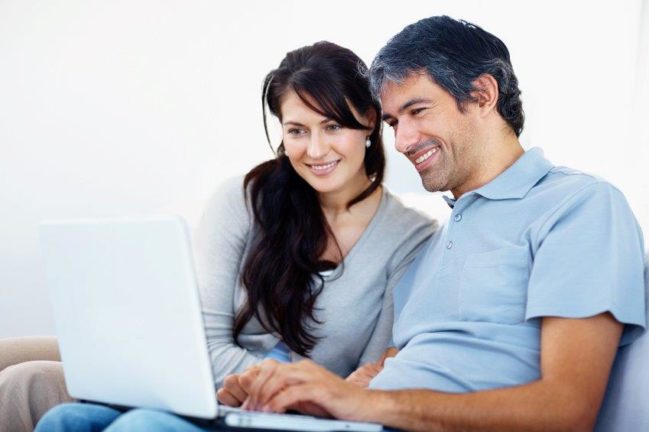 "Studies have shown that access to educational resources that improve financial literacy is crucial," explains Gary Herman, President of Consolidated Credit. "Last year, we partnered with Nova Southeastern University to conduct a study of financial literacy and it found that people with a better understanding of personal finance are less likely to have debt and more likely to have savings."
Herman says that's a big part of the reason that Consolidated Credit strives to provide financial education resources to underserved communities, including the Hispanic community.
"People with a better understanding of the financial products, whether it be bank accounts or credit cards, are better equipped to navigate financial challenges," he says. "Many people in the Hispanic community face an immense learning gap because they are first-generation immigrants. Credit and banking systems are vastly different from one country to the next. So, those arriving in the U.S. are often forced to learn by trial and error. As a result, they're less financially stable and less prepared to deal with a crisis as this pandemic has caused."
Ensuring access to education resources
To help members of the Hispanic community build financial literacy, Consolidated Credit strives to provide free financial resources in Spanish. All financial education resources are available in Spanish through the company's website. Free credit counseling services are also available in Spanish.
In addition, the company hosts CelebrandoLaHispanidad.com, a website dedicated to celebrating Hispanic heritage and improving financial literacy in the Latin community. Consolidated Credit's team also does outreach through Hispanic media, including Univision and Telemundo.
"Access is crucial to helping Hispanic Americans bridge the financial education gap," Herman says. "We hope the resources that we provide can help members of the Hispanic community achieve a greater level of understanding, so they achieve long-term stability, even in the face of unforeseen challenges."
| | |
| --- | --- |
| If you're struggling with debt, we can help. Speak to a certified credit counselor today in English or Spanish. | Get Help Now |