Giving your children their best chance for stability after graduation.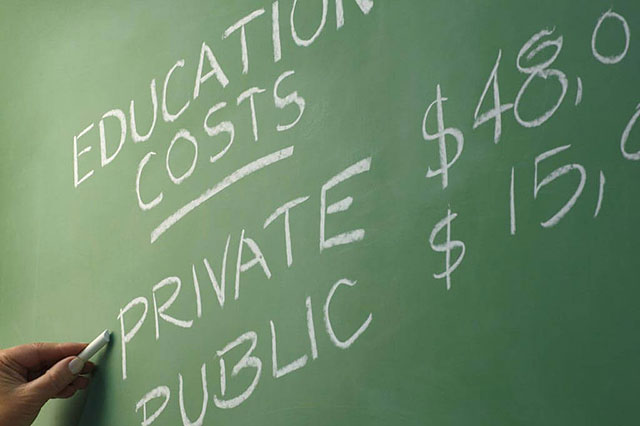 While retirement savings may still be stuck in neutral for many American households, the 10th Annual College Savings Indicator Study from Fidelity Investments finds one long-term savings goal may be more on track. Study results seem to indicate that parents are stepping up when it comes to college savings, which would go a long way to reducing the financial burden college graduates face just out of school.
72% of parents have already started saving for college – compared to 69% 58% in 2007
Parents save an average of $300 per month for college
66% have a plan in place to reach their college savings goals
41% of parents are contributing actively to a 529 college savings plan
Parents plan to pay for roughly 70% of college of children's college expenses
However, in practice, the average household has only hit 29% of the target savings they have mapped out. Still, the adage that something is better than nothing rings especially true when it comes to the financial burden of affording college.
"Student loan debt is credited as the main factor in why Millennials today struggle so much right out of school," says Gary Herman, President of Consolidated Credit. "Even Millennials who attain a degree and secure a job in their chosen career field are still being forced to move back in with parents because they're burdened by high student loan payments every month. Anything parents can do to offset that burden for their children in the future is essential."
According to the College Board, here's what yearly tuition costs look like today:
$9,410 for state school
$23,890 for out-of-state residents attending a state school
$32,410 for private college
"Just like retirement or any long-term savings, the earlier you start the better," Herman encourages. "A small amount of money invested today for your children's education costs a decade from now can be significant by the time they need the money once they graduate high school. Small contributions made wisely into an investment engine like a 529 college savings plan end up having a much greater impact than you might think."
With that in mind, if you're a parent of a middle school or even an elementary school student then opening a 529 college savings plan this year may be one of the best financial moves you can make for your family.
"Set up automatic contributions in an amount that you can afford to make now, even if it's small," Herman explains. "Then make a plan to increase that contribution over time. Eliminating credit card debt is a useful way to increase cash flow so you have more money available for 529 contributions. Just by consolidating debt in a way that works for your budget, you may be able to reduce your total monthly payments by up to 30 to 50 percent, which gives you more cash right away for savings contributions."
For more information on how to consolidate debt to improve cash flow in your budget, visit Consolidated Credit's Debt Consolidation Guide or call us at (844) 276-1544 to speak with a certified credit counselor for free.