Are You Stuck in a Credit Card Minimum Payment Trap?
If you have a credit card, then you have a minimum payment. Not sure what it is or what it means for your finances? This guide will explain how your credit card minimum payment works.
Learn more about credit on our How Credit Works page »
What is a credit card minimum payment?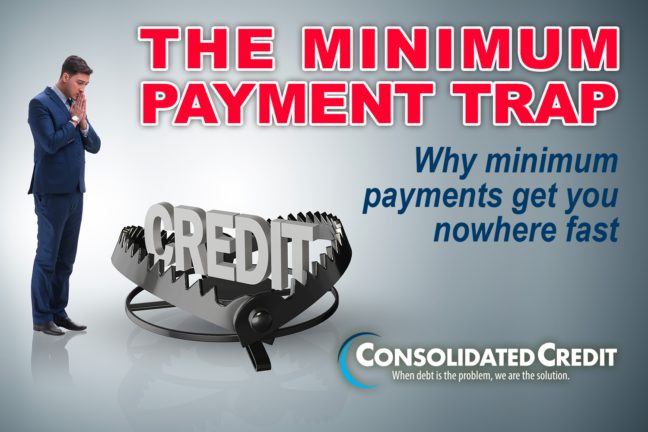 Your credit card statement is filled with a variety of numbers and can look very confusing, whether you're new to credit or you've had credit cards for years. One of the most important numbers on your statement is your minimum payment. It's the absolute minimum the company requires you to pay on your card every month. Your balance will likely be higher than this minimum payment each month, but as long as you pay that amount, the credit card company will consider your account current.