Credit Card Do's and Don'ts
30 smart tips for using credit cards so you can avoid problems with debt.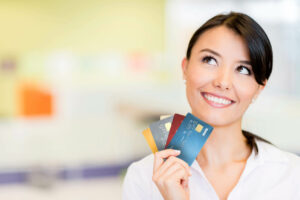 Whether you're a college student just starting out with credit or you're new to the country and the U.S. credit system, it's crucial to know how to use credit cards correctly. The more you know, the less likely you are to run into debt problems that can lower your credit score.
With that in mind, Consolidated Credit has put together a comprehensive list of credit card do's and don'ts. Following these tips can make you credit savvy.
15 Credit Card Do's
#1: Know your payment due dates
Paying on time is the single most important thing you can do if you use credit cards. Juggling multiple due dates can be tricky as you open more accounts. It's important to note that you may be able to change the due date by calling customer service. This can help you spread payments out throughout the month so everything doesn't come due at the same time.
Also think about setting up either auto pay or bill payment reminders through your financial institutions. This can help you avoid late or missed payments. You usually set up auto pay through your credit card account. This automatically deducts the money needed to cover your bill. If you prefer to have more control over your payments, you can set up bill pay through your bank or credit union. Then set bill payment reminders so you don't miss the due date.