Last-minute holiday shopping doesn't need to be stressful – even if you have only 12 days till Christmas or eight days till Hanukkah. It also doesn't have to be costly (most last-minute purchases are, which is why Consolidated Credit is always encouraging you to create a household budget). So if you've missed the Black Friday and Cyber Monday sales, but here are five holiday hacks for gift-giving as time winds down…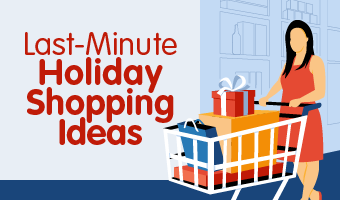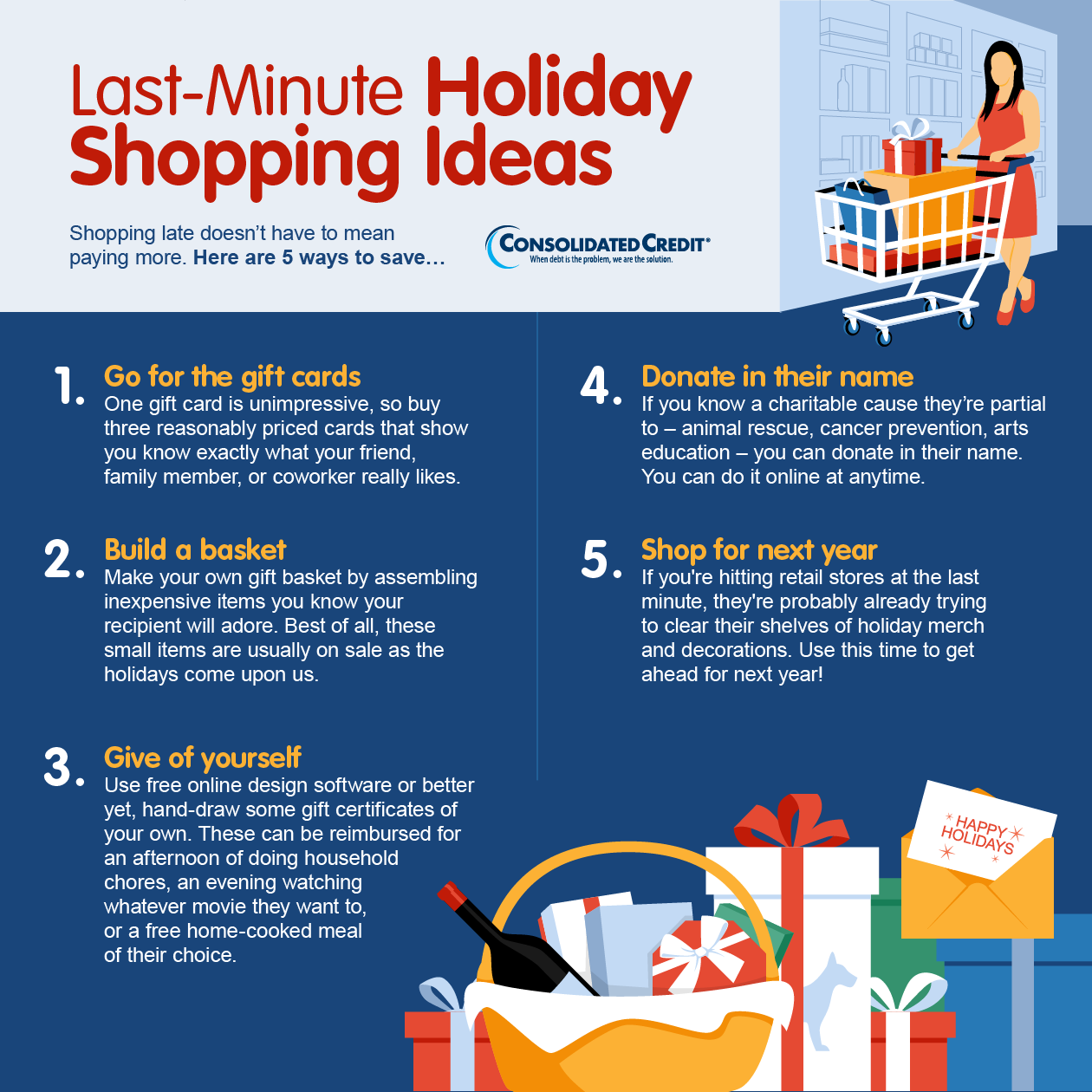 More tips for saving on holiday gifts
The holidays are hard enough on your budget, but last-minute shopping can easily lead to credit card debt: you're in a rush and trying to get everything done so you pull out the plastic to cover whatever you need. Here are some additional tips to help you avoid debt this month:
Hit the dollar store for inexpensive wrapping
One expense that's often forgotten is wrapping paper and trimmings. Instead of hitting the grocery store or pharmacy, head to the nearest dollar store to find inexpensive wrapping papers, bows, and tags. Ultimately, even the prettiest of trimmings are going to end up in the trash anyways.
Wait for clearance sales on decorations
If you're still putting the finishing touches on your decorations, most stores will discount their remaining decorations the week before Christmas. If you can wait until the last weekend, or even Monday or Tuesday right before the holiday, you can score some good decorations at the best prices and use them next year.
Make sure you always have your holiday shopping list
Shiny holiday store displays and checkout line upsells make it easy to get pulled in. If you shop with your list and know exactly what you have left to buy, you are less likely to impulse shop. Keep a running list of the gifts, last-minute decorations, and trimmings that you need to buy, and check items off as you purchase them.
Are you putting yourself in debt to afford the holidays? Talk to a certified credit counselor for a free debt and budget evaluation.