How Angela went from financial ruin to financial stability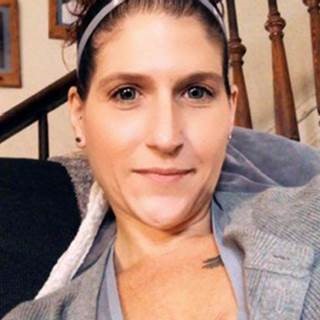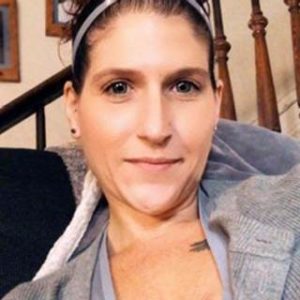 The average American in their 30s-50s only has between $8,524-$11,228 saved. This may be just enough to survive a couple of months of unemployment.
What happens when your savings aren't enough to safeguard you from more expensive events? It usually results in financial hardships.
This is the story of many Americans. Medical bills, student debt, or messy divorces thrust them into financial situations they didn't expect; that's what happened to Angela. Here is her story about how she turned a devastating financial situation around.
What started out as a great year took an unexpected turn…
Some people work hard to maintain an exemplary credit score. However, when life comes at them fast, it can lead to unexpected debt. Unfortunately, this was Angela's reality. She shares,
"Going into 2018 my credit was great!!! Then 4/19/2018, the day I lost a good friend, a woman less than a mile away from my home decided she didn't want to stop for a stop sign and t-boned my daughter and I in my vehicle. The damage to me and my daughter's bodies is unrepairable."
This was the beginning of Angela's financial issues as the medical bills began piling up. 32% of Americans have some type of medical debt, and 28% are $100,000 or more in debt. Due to the car accident that was no fault of her own, Angela was now one of them.
A divorce caused her finances to plunge even further…
As if dealing with the mental, physical, and emotional strain of an accident wasn't enough, Angela faced a divorce shortly after. Divorce can have a terrible impact on finances, especially when you're unprepared or in a better financial situation than your spouse. As Angela explains,
"Soon after, I was in the midst of a rough divorce. He took me for all I had because I was the one in the marriage who always worked. The accident and all the medical bills that are still flowing in because of the accident on top of the divorce caused financial ruin."
Angela was on the brink of another bankruptcy until…
Angela was in approximately $35,000 debt and overwhelmed, to say the least. She was afraid she'd go bankrupt a second time and for the same reason—medical debt.
"I was sure I would have to go bankrupt again, the first time was due to medical reasons also. I had a pulmonary embolism and almost lost my life. Until I looked into and did all my research on debt consolidation. I'm happy I did!"
Her research paid off because she found Consolidated Credit and things started to look up.
The debt consolidation program was a breeze…
After enrolling a total of 8 credit cards into the program, Consolidated Credit helped Angela reduce the interest rates on her cards to the minimum each creditor would allow. She talks about how simple the program was and how supported Consolidated Credit made her feel during the process.
Thanks to debt consolidation, Angela has a brighter outlook on life….
"Because of this debt consolidation, I am positive these days and look forward to the future. I'm grateful for Consolidated Credit! Thank you."
Angela has learned a few lessons she'd like to pass on…
The biggest lesson Angela seems to have learned is to avoid living beyond her means. In her words,
"I watch my spending. If I do not immediately need it, I do not buy it."
When we asked her how she'll celebrate getting out of debt, she replied, "By saving for my future so I can retire peacefully."
If you have impossible debt and you're not sure what to do….
Contact Consolidated Credit. As Angela says, "It's only going to make your future brighter by taking that step to eliminate debt today."