It's Time for Your 2020 Fall Financial Checkup
This year more than ever, an annual checkup is essential.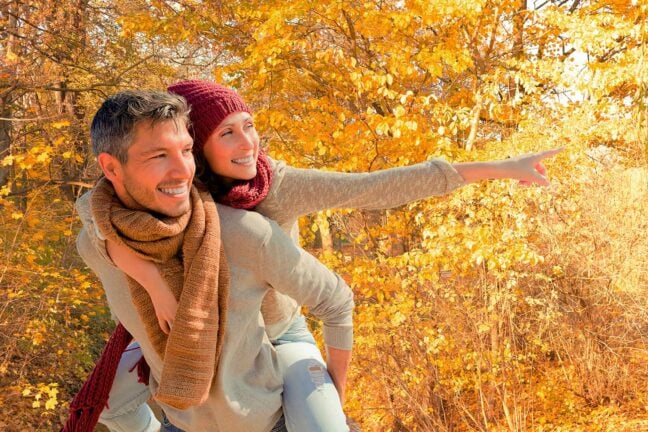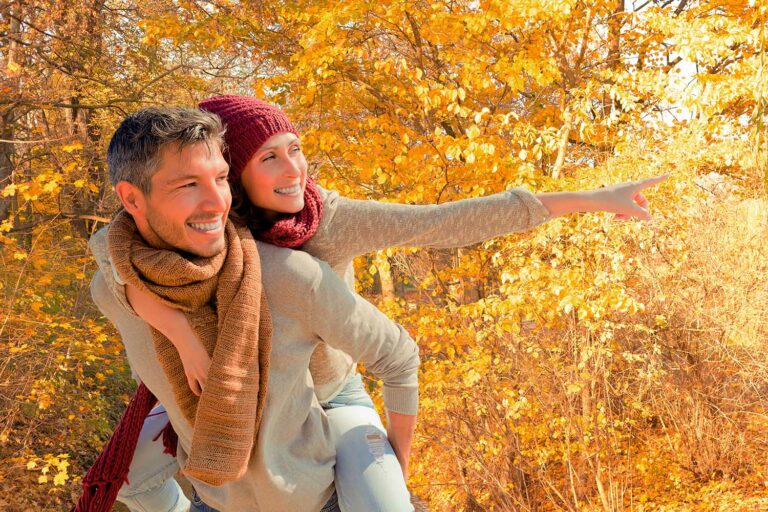 September 22nd is the first day of fall, and if you're like most people, you're ready for 2020 to be over. But with a few months left in the year (traditionally the most expensive ones) it's important to check in on your finances. These tips will help you maintain stability for the rest of 2020 and get you ready for another, hopefully better year.
And if doing the full checkup all at once sounds overwhelming, follow us on your favorite social network. Starting September 22nd, we'll feature a new tip week.
Tip No. 1: Review your credit
An annual credit report review is a good idea any year, but it's crucial in 2020. Between forbearance and deferment programs and budget challenges caused by COVID shutdowns, you need to make sure that your credit report is accurate.
The good news is that the three main U.S. credit bureaus (Experian, Equifax, TransUnion) have all agreed to provide consumers with free weekly reports through April 2021. You can use the same website where you download your annual reports for free – annualcreditreport.com.
When you review your reports, you want to look for any errors, such as missed payments that you either made on time or that were under deferment. These kinds of issues can drag down your credit score. Correcting them can give you a boost, which is crucial – especially if you want to apply for loans to take advantage of historically low interest rates available right now.
Tip No. 2: Make sure your debt payoff plan is on track
While the economy is showing signs of recovery, we are still in a recession. The last thing you want is to be carrying around excess debt. Every debt you can pay off is one less bill that you have to worry about if you end up facing any income loss or unemployment.
Many households are already focusing on paying off debt. If you are, check your balances and make sure you're on track. You may want to check the interest rates on your cards as well. Some creditors have offered customers who are current lower promotional rates. If so, then it may make sense to pay off higher interest rate balances first.
If you don't have a debt payoff plan in place, it's time to make one. Use this credit card debt worksheet to write down the balance and APR of each account. Then decide on the best strategy to reduce debt for your situation.
Tip No. 3: Revisit your budget
Expenses can change throughout the year, especially in fall as the kids head back to school. This makes September the perfect time of year to review your budget. You should:
Make sure all your expenses are accounted for, including new expenses you may have added since the last time you reviewed your budget
Analyze your actual spending versus your expected spending to make sure expenses don't cost more than you had set
Evaluate if you can dedicate more money to saving or paying off debt
Tip No. 4: Start saving for the holidays
The winter holidays are the most expensive time of year for most families. This year spending is expected to be even higher as families try to make up for the doom and gloom of 2020. All of this can lead to increased credit card spending that you don't need.
Instead, as you review your budget, see if you can find a few expenses that you can either cut or cut back. There may be a few streaming services you can lose or some subscriptions that you cancel. If you aren't using something cut it. Then use the money you save to increase your savings ahead of the holiday season.
P.S. If you're worried about canceling a streaming service and losing out don't be. In fact, if you cancel, the service is likely to offer you huge discounts to come back. So, after the beginning of the year once you get through the holidays, you can decide if you want to add the service back.
Tip No. 5: Stop ignoring your retirement plans
Between a stock market crash and continued economic uncertainty, many people stopped paying attention to their retirement statements. But even if you've taken some losses, you need to know where you stand. So, now is the time to log on to your retirement accounts and see how things are going.
If you have a financial advisor – either privately or through your employer – you are entitled to one free annual review of your plans per year. Call them and schedule an appointment but check your accounts first. That way, you can have questions prepared to make the consultation as productive as possible.
Tip No. 6: Get a head start on your taxes
No one can guarantee that the tax deadline won't get pushed back next year like it did this year. However, you should plan for an April 15 filing deadline. If you will receive a refund, getting it as early as possible next year will give you a much-needed cash boost.
While you typically can't start the filing process until late January when the IRS officially opens tax season, you can get a head start on organizing. You should find receipts for any deductions that you plan on claiming. Keep in mind that working from home may mean you have home business expenses that you haven't been able to claim in previous years.
If you have been working freelance, or have a side business or side gig, then you need to make sure you are on track not to owe money next year. In most cases, the IRS will have expected you to make estimated quarterly payments throughout the year to cover your income taxes. If you haven't been making those payments, read through the IRS page on estimated taxes and set your strategy accordingly.
Tip No. 7: See where you stand on your financial goals
Remember all those great financial resolutions that you had at the beginning of the year? All those goals may have fallen by the wayside with a pandemic, but there's still time to get back on track. Look back at what you had planned for your finances this year. If you haven't been focused on making any progress, now is the time to revisit what you wanted to achieve.
If you didn't have any financial goals set for this year, then get started now. Do you want to buy a house or a car next year? Will you have another major purchase in 2021? Then it's time to start saving. If you want to improve your credit, download a free credit monitoring app and start tracking your score.
Tip No. 8: Make sure your family and your assets are protected
Insurance is more crucial now that it's ever been. You need to make sure you have adequate health insurance in case something happens. You also need to make sure you have adequate life insurance.
And, with all the storms raging across the country, you need to make sure you have the right insurance for your home, even if you rent. Review your policies to see what's covered and what's not. If you have questions, block out some time to talk to your agent so you can ask questions.
| | |
| --- | --- |
| Need help balancing your budget or paying off debt? Talk to a certified credit counselor. | Free Evaluation |