Are your credit card interest rates on par with national averages?
Each week, Consolidated Credit searches for financial research that can help you deal with your debt and budget. This week…
The interesting study
CreditCards.com publishes a Credit Card Rate Report each week. The most recent report is notable because the average interest rate on new credit card offers remains at record highs.
The big result
The national average APR now sits at 15.42 percent. That's a quarter of a percentage higher than it was just six months ago when rates hit a record high at 15.18 percent.
The fascinating details
CreditCards.com determines the average credit card APR by looking at rate offers on the 100 most popular cards from major issuers. They also break rates down by the type of credit card:
| Type of Credit Card | Average APR |
| --- | --- |
| Low interest rate credit cards | 12.22% |
| Balance transfer credit cards | 14.67% |
| Business cards | 13.41% |
| Student credit cards | 13.67% |
| Cash back credit cards | 15.57% |
| Airline mile cards | 15.40% |
| Reward credit cards | 15.48% |
| Instant approval credit cards | 18.03% |
| Credit cards for bad credit | 22.98% |
The rates listed are all for APR on standard purchases. So they don't factor in any introductory periods where APR may be lower. For example, most balance transfer credit cards offer 0% APR for anywhere from 6-24 months. The 14.67 percent rate is what gets applied once the introductory period ends.
What you can do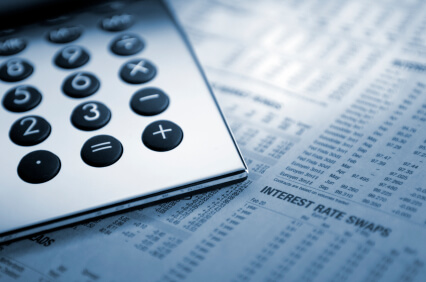 "Although these new national averages are record highs, often cardholders will find their own rates may be even higher. Looking at national average rates offered on new cards can help cardholders assess their current rates," explains Gary Herman, President of Consolidated Credit. "If you have a good credit score and a solid credit history with a particular creditor, then it may be time to call them to ask for a rate reduction."
Herman advises credit card users to take some time to evaluate the rates on each of their credit cards. If the rates are higher than the average listed above, it's time to call your creditors to negotiate. These tips can help you secure the rate reductions you need:
Know where your credit stands – if your score is high and your credit report is free of negative items, then you're in a good position to negotiate
Get the facts about your account before you call – know how long you've been a customer and how long you've paid on time without any late or missed payments
Now call to speak with customer service – after you make the initial request, they may pass you up the chain to someone who's authorized to negotiate with you
For more tips to help you negotiate effectively with your creditors, visit Consolidated Credit's guide to Credit Card Negotiation Strategies. And remember, if you can't negotiate lower rates on your own, we can help. Call Consolidated Credit today at (844) 276-1544 or complete an online application to request a free debt analysis from a certified credit counselor.