A new study finds 80% of borrowers worry about their current debt levels.
Each week, Consolidated Credit searches for financial research that can help you deal with your debt and budget. This week…
The interesting study
Recently a leading financial research institute named Filene asked more than 1,100 Americans how they feel about debt. They wanted to see how everyday borrowers felt now that we're seven years out of the Great Recession.
The big result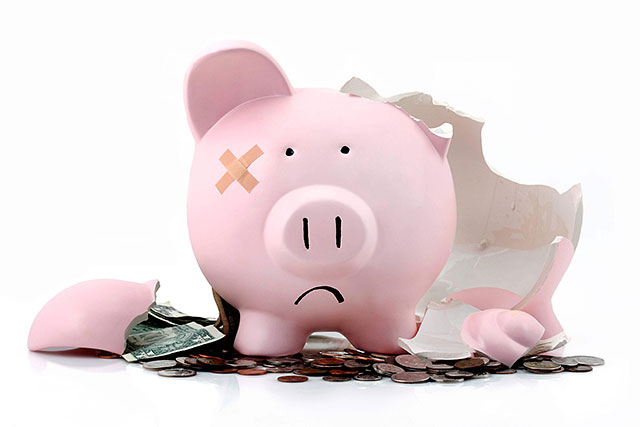 More than half of those surveyed report that plan to avoid debt this year unless it's completely necessary. That makes sense, given that 80% of respondent said they have serious concerns about their current debt levels.
The fascinating details
And while 80% of respondent worry about current debt levels, 93% are resistant to taking on more debt:
41% would not feel confident taking on more debt within the next 6 months
51% will only take on more debt if a specific need arises
Only 7% feel confident about taking on more debt
According to the survey results, consumers are most stressed about:
Credit card debt
Student loans
Medical bills
They're least stressed about:
Mortgage debt
Entertainment costs
Auto loan debt
What's more, 12% of respondents say debt has become a major source of stress in the household. They also have key concerns about why taking on more debt is risky:
49% say they lack the earning power necessary to manage debt
36% have concerns about how they would maintain good credit
35% report poor economic conditions make them nervous
What you can do
"If you're concerned about debt, there are really two steps you need to take," says Gary Herman, President of Consolidated Credit. "Avoiding new debt is only one of those steps. At the same time, you need an aggressive strategy to eliminate the debt you already carry."
Herman encourages distressed borrowers to reach out for free credit counseling. This allows you to see where you stand and learn about options for relief.
"In many cases people are in a situation where high debt levels drain income," Herman explains. "This makes budgeting difficult, which leads to more debt. You use credit cards to cover shortfalls and emergencies. Even though you don't want to take on more debt, you charge because it seems like the only option available when the need arises."
What credit counseling can help you do:
See where you stand with your current debt load
Identify options that allow you to get out of debt faster
Restructure your budget so you can really afford to live without any reliance on credit
For more information, call Consolidated Credit today at (844) 276-1544 or complete an online application to request a free debt and budget analysis from a certified credit counselor.