Most homebuyers believe credit is the biggest barrier to homeownership. Here's how to overcome it.
Each week, Consolidated Credit searches for financial research that can help you deal with your debt and budget. This week…
The interesting study
Each year, Experian's credit experts survey homebuyers to see how they feel about the housing market and homebuying experience. In August, they released the 2017 Homebuyer Survey Results showing how homebuyers feel about their prospects this year.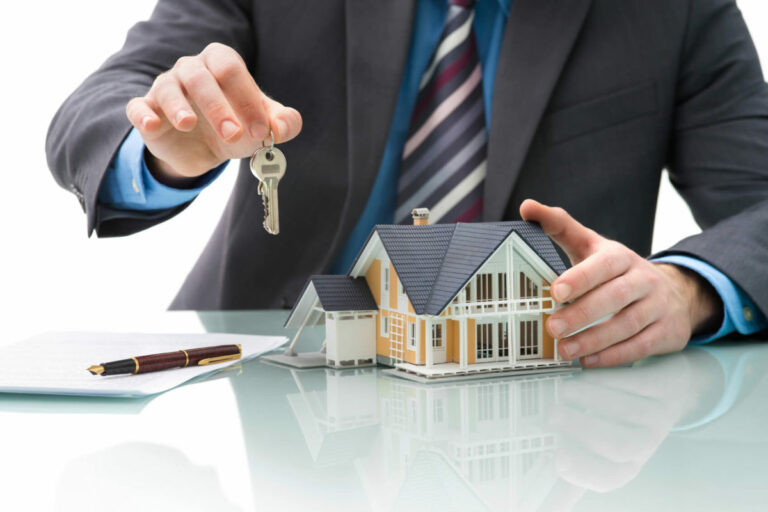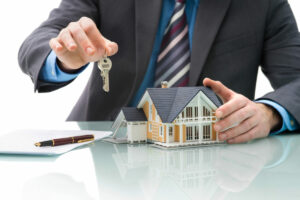 The big result
More and more, homebuyers believe they may have to opt out of homeownership altogether. Over one in four homebuyers (27%) say they have considered opting out of the process. That number jumps to 34% among Millennials, age 18-34.
The fascinating details
Reasons for opting out of homeownership vary. Some people (37%) simply want more flexibility to relocate. Meanwhile, 26% say they don't want the extra-large debt burden of a mortgage; another 26% said maintaining a home was too much responsibility.
However, within the rest of the survey results, credit dominates as the biggest barrier homebuyers say stops them from purchasing.
78% say credit is a valuable tool, rather than a necessary evil on major purchases
71% say it's extremely important, specifically in homebuying
63% report that their credit score has impacted their homebuying goals
What's more, almost half (43%) were denied a home loan because of their credit. Another 22% said bad credit negatively impacts their ability to qualify for a mortgage. Poor credit history accounts for 35% of mortgage rejections, while another 32% were denied due to limited credit history. Over half of homebuyers (56%) say they're working to improve their scores to get a better rate.
Credit score doesn't just affect homebuyers. Homeowners who want to refinance also face challenges with credit.
65% of homeowners said their score affected their ability to get a better interest rate.
What you can do
"Credit score is certainly important if you want to buy a home," agrees Maria Gaitan, Housing Director of Consolidated Credit. "However, there are solutions that allow homebuyers with poor or limited credit scores to find a path to homeownership. The best way is often by working one-on-one with a financial coach, like a HUD-approved housing counselor."
Basically, a housing counselor knows how to help improve your credit score to buy a house. Also, some lenders have financing options for first-time homebuyers who often have limited credit history.
Featured Video
Overcoming Credit Challenges to Buy a Home
First generation immigrant Maria Altamirano dreamed of buying a home. Watch this video to learn how working with a housing counselor helped her overcome her limited credit history and problems with credit card debt so she could achieve the American Dream.
Traditionally owning your own home is part of the American Dream, but for many credit card debt can be a barrier to that dream. For Maria and her family, they conquered their credit card debt using Consolidated Credit's debt management program.
My name is Maria Altamirano. I had like a 29% APR on my credit cards and Consolidated Credit got me a really good APR of 2%. In 3 years, I paid my $20,000 debts. I always wanted to have a new house, but I always knew that in order for me to get the new house I needed to pay off my debts.
After I finished my debt management program and the housing counseling my score credit [sic] went to 790. Through Consolidated Credit they sent me an email – first time homebuyers. Victor was always available, at any time by emails, by phone calls and he helped me in every single step. From the time that I took the class, I got my house in 6 months. Buying a home – it was like a dream – because I always wanted to have a house for me and my family.
If you're struggling with high interest rate credit card debt, reach out to a credit counselor for a free consultation. And if you're ready to buy a home or need help staying in your existing home, Consolidated Credit's HUD-certified counselors are ready to assist you.
"People often believe that a score in the 600s would automatically lead to home loan denial," Gaitan explains. "But with the right strategy you can buy a home with less than stellar credit and still get a mortgage that fits your needs and budget."
Of course, that's not to say that a high credit score doesn't make mortgage approval easier. It also gets you a much better interest rate. With a large-sum loan like a mortgage, just half a point difference significantly impacts total and monthly costs.
"If you have time to work with a financial coach to improve your credit before you buy, it's in your best interest," Gaitan says. "But you can also refinance down the road, once you have time to improve your score. And making mortgage payments on time can be significantly beneficial to achieving that credit score you need. Mortgages are good debt and often easier to manage than revolving debts, like credit cards."
If you're not sure you have the right credit score to buy a house, talk to a HUD-certified housing counselor. Call 1-800-435-2261 or click to get started.