The CFPB has a new test that helps you understand where you stand when it comes to financial well-being.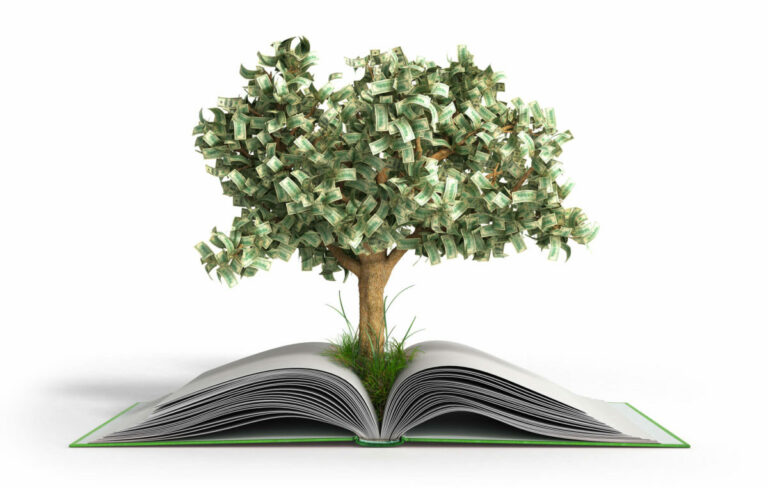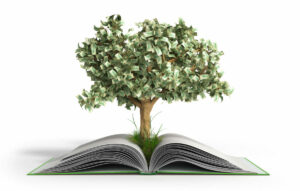 You've heard of credit scores. You probably haven't heard about "financial well-being scores." Yet you can learn a lot from them.
In mid-December, while most Americans were thinking about the holidays, a federal agency was thinking about the financial outlook of those over the age of 62. The Consumer Financial Protection Bureau released a 30-page analysis that contained a lot of good news. For instance, "Older adults have a higher average financial well-being score than younger adults."
Even some of the bad news wasn't all that bad: "Financial well-being increases with age into the late seventies, then declines." For a nation that's woefully unprepared for retirement, this news could've been so much worse.
Good and bad, the news was interesting. Here are the highlights from the CFPB's study, which is the first of its kind…
Introducing "financial well-being scores"
Last year, the CFPB decided to examine "for the first time the association of financial well-being and a range of topics." Those topics included not only retirement savings and spending but also whether older Americans are working, where they're living, who they're living with, how much debt they're carrying, how healthy they are, and even if they possess solid "financial knowledge, skill, and behavior."
When you smash all those factors together, you get the CFPB's financial well-being score. Unlike a credit score, which is of individuals, the well-being score applies to an age group. A simple chart of those scores looks like this…
As you can see, the average financial well-being slopes upward until the early 60s, jumps up from the mid 60s to early 70s, then slopes gently downward into the 80s.
Want to know your financial well-being score? Take the CFPB's test now!
The CFPB test is available to the public, so you can take the test now to see where your financial well-being stands. Scoring works on a 100-point scale and the current national average is just 54. That means that the average American basically gives themselves a failing grade for financial well-being. Hopefully, you can score better. The test only takes a few minutes to complete. Just answer a few questions that rate how you feel about your finances. Once you complete the test you'll receive your score. They'll also show you how you rate versus the national average and among key demographics like age, income, and employment status.
Take the CFPB's well-being test to see how you score »
Not happy with your financial well-being score? Finding the right solution to eliminate credit card debt is often the first step to take to begin improving your score.
Financial well-being can go south in a flash
It makes sense that older Americans have more savings and less debt than younger Americans. They've worked a lifetime, learned from their financial mistakes, and if they had children, they (and their costs) are long gone.
Yet the CFPB's study reveals just how fragile that financial well-being can be. For instance, what the CFPB calls "an unplanned retirement." The rest of us call that a layoff or firing. Obviously, older Americans will struggle to rebound. Many won't find work ever again.
And of course, Poor health is negatively associated with financial well-being." The CFPB adds, "Confusion or memory loss and having a health emergency are also negatively associated with financial well-being."
One factor that's not so obvious is housing. "Older homeowners have higher financial well-being scores than those who do not own a home," the study says. "For renters and homeowners alike, having low monthly housing costs is positively associated with financial well-being."
Even so, living alone can ruin that well-being. "Older adults living alone have lower financial well-being scores than older adults who live with others," the CFPB says. Living alone not only makes it more difficult to seek treatment for a fall or an illness, but it can also even hasten the "confusion and memory loss" that contributes to poor financial well-being on their own.
How to keep financial well-being forever
Finally, this is no surprise: "Older adults who owe credit card and education debt have significantly lower financial well-being."
The solution? The CFPB says the most certain way to maintain this well-being is…to be smart.
High levels of financial knowledge and skill are positively associated with financial well-being," the federal agency says. "Financial skill is more strongly associated with financial well-being among older adults than younger adults."
That means routinely saving money and engaging in "effective day-to-day money management behaviors." Thankfully, there are places to acquire that knowledge for Americans of all ages.
"Credit counseling agencies are nonprofits that are obligated to teach you how to spend wisely and save more," says Gary Herman, president of Consolidated Credit, one of the nation's largest and oldest credit counseling agencies. "For older Americans, we even offer free booklets, if they prefer reading that way instead of from a website. They can also listen to webinars. And of course, they can call a certified counselor for a free debt analysis any time they want."
Financial well-being is on the rise in other age groups, too
In 2013 the Federal Reserve started an annual Survey of Household Economics and Decisionmaking (SHED). The survey attempted to find out how average American families are faring when it comes to their finances. In its fifth year, the 2017 survey findings showed improved financial well-being for many Americans… but not all of them.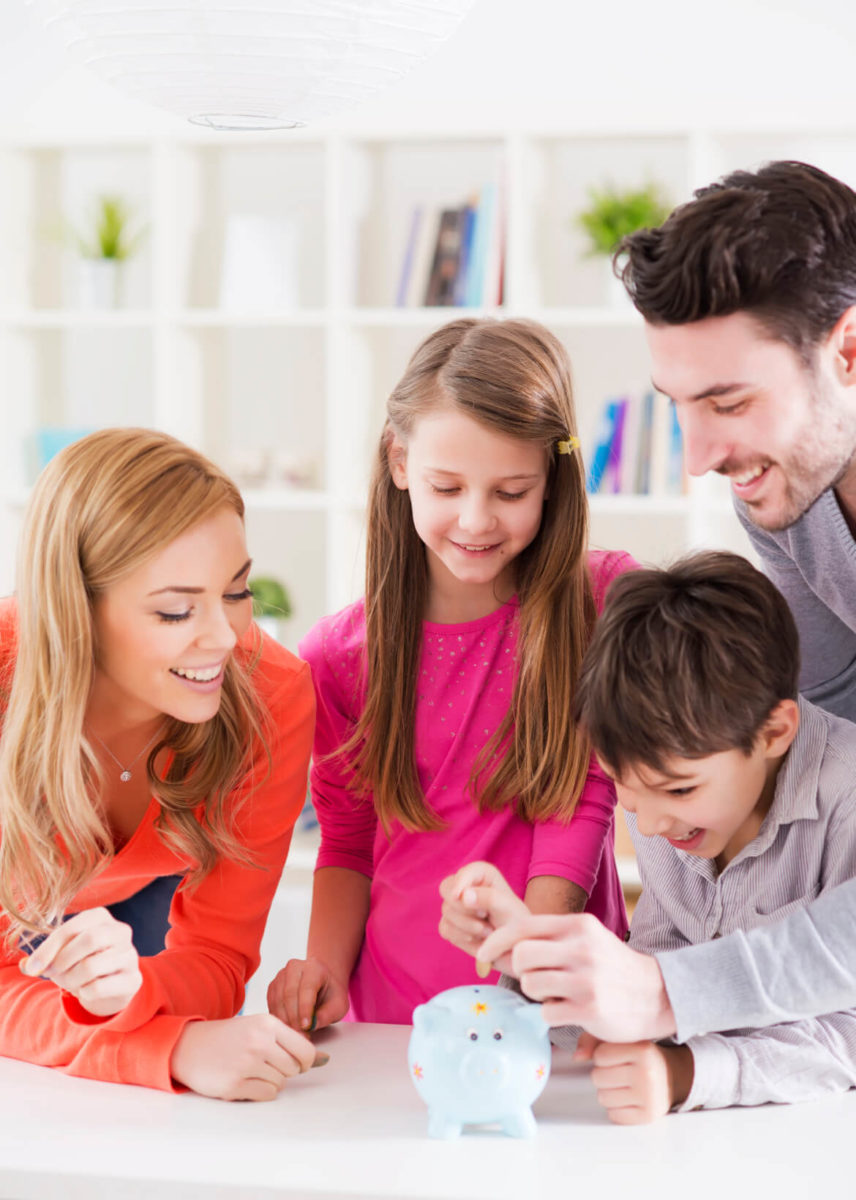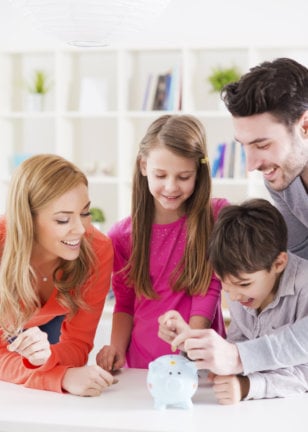 One of the big questions on the survey asks families to rate their own financial well-being. Financial well-being is defined by the CFPB as:
"A state of being wherein a person can fully meet current and ongoing financial obligations can feel secure in their financial future, and is able to make choices that allow them to enjoy life."
It includes 4 elements:
The ability to manage your money and control your finances day-to-day
The capacity to absorb a financial shock
Being on track to meet your financial goals
Having the financial freedom to make choices that improve your quality of life
According to the Fed's survey, 74% of adults said they were doing okay or living comfortably in 2017. That's 10 percentage points higher than when the original survey was taken in 2013.
However, financial well-being may not be equal for everyone
If you just look at that one headline statistic, it would seem like nearly one in four Americans are doing well. That would indicate, for the most part, that American consumers are enjoying full economic recovery after the Great Recession.
But if that many Americans are doing alright, why are there so many reports of American families still struggling? The answer: Financial well-being is not equal across all demographics and geographic regions. The likelihood that you feel like you're doing okay depends on who you are and where you live.
More people across all education levels report that they are doing okay. But those with a Bachelor's degree or higher have an 85% chance of being secure, while those with a high school diploma or less only have a 66% chance.
Over one in four whites feel they are financially secure versus less than two-thirds of both blacks and Hispanics.
Living in an urban area also means you are more likely to feel the financial well-being. Three in five urban Americans are good or excellent, versus two in five rural Americans.
If you're married with no kids, you're the most likely to feel secure at 84%, compared to married with kids at 76%. If you're unmarried with kids, you're the least likely to feel secure at 57%
The survey also asked a new question related to financial well-being. They asked people if they personally knew anyone addicted to opioids. One-fifth of all adults (and one-quarter of whites) personally knew someone impacted by the opioid crisis. And those who do are less likely to be financially secure.
But when Americans were specifically asked to rate their own financial well-being, most gave themselves a failing grade…
When the Consumer Financial Protection Bureau (CFPB) conducted a first-of-its-kind study into financial well-being in late 2016, they fielded a nationwide survey; they asked Americans to rate their own financial well-being. They also asked about key demographics, like age, income, and education to see if certain demographics did better or worse.
Only one-third of Americans gave themselves a score of 61 or above, but that's still a D.
About 1/3 of all adults give themselves a score of 50 or below
One-third rated themselves between 51 and 60
The final one third gave themselves scores of 61 or above
And demographics had very little to do with where consumers put themselves.
High-income earners didn't rate much better than low-income earners (46 vs 60)

Those 200% below the Federal Poverty Line averaged scores of 47
While those 200% above the Federal Poverty Line averaged 57

Baby Boomers barely scored over Millennials (55 vs 51).
Even college grads didn't fare much better than people that didn't earn a high school degree (48 vs. 58)
Males and females were exactly even on average scores (54 vs. 54)
What does vary is the state of a person's finances based on what they scored:
For the people that gave themselves above C (71-100) only 5% say they have difficulty making ends meet.

Additionally, only 7% of people with those scores report that they're facing "material hardship" over the past 12 months.

On the other end of the spectrum, over 93% of the people who scored themselves under 40 have trouble making ends meet.

And if your score is that low, there's also a better than three-out-of-four chance that you experienced material hardship last year.
Improving financial well-being if you're not feeling secure
"The good news in these reports is that overall, Americans are becoming more financially secure," says Gary Herman, President of Consolidated Credit. "That's a good sign, but we need to do more to help those who are still feeling less secure."
Herman says the solution is often improved financial education. The more people understand the basics of managing money, building credit and avoiding debt, the more likely they are to be able to achieve stability.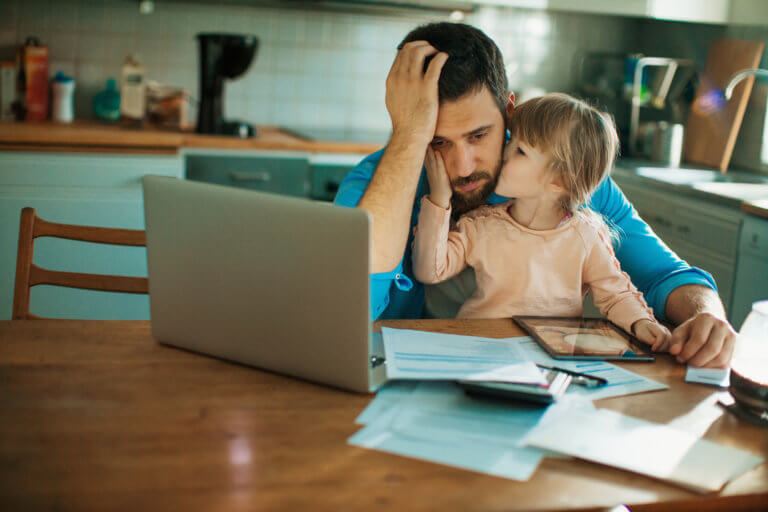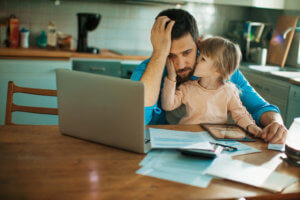 "An individual's chances for living comfortably are greatly increased when they have the right knowledge to overcome financial challenges," Herman explains. "The focus needs to be on providing financial education to low-income communities. Financial education still isn't a part of most public-school curriculums. As a result, most kids learn finance from their parents. Parents who are struggling to make ends meet, particularly in a single-parent household, don't have the time or resources to teach their children good financial habits. As a result, financial well-being isn't a skill set that gets passed down from one generation to the next. Programs need to be provided that intervene to provide the right resources, so we can break the cycle."
Consolidated Credit works with and supports organizations like the United Way and Junior Achievement in order to get financial education to the audiences that need it most. These community outreach initiatives are designed to help groups that are the most at risk of financial insecurity.
"If you're struggling to live comfortably, seek out free programs in your community that can help you learn how to achieve stability," Herman encourages. "And if you're a parent, find programs through organizations like Junior Achievement that can give your children the head start they need to be successful."