Consumers are adjusting their plans, but still planning to celebrate.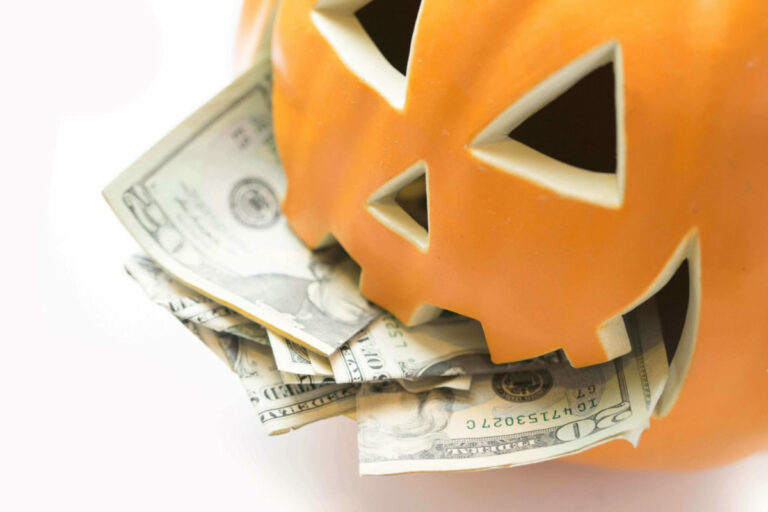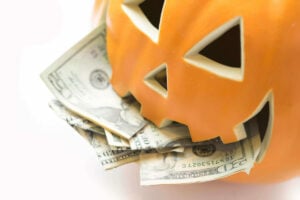 As with everything this year, people have been forced to rethink their traditional plans to celebrate Halloween for the pandemic. But if you're like most people, you still plan on getting your spook on this year. According to the National Retail Federation, 148 million people will mark Halloween in one way or another. You just need to find new ways to celebrate at a safe social distance. Still, even in a year unlike any other, it's important to make sure your Halloween spending can fit within your budget.
How has Halloween spending changed in 2020?
With social distancing guidelines still in place, people are forgoing events that require gathering:
Only 22% of people plan on throwing or attending a Halloween party, compared with 32% last year
15% will visit a haunted house, compared with 22% last year
23% of people still plan on trick-or-treating, but that's down from 29% last year
Lucky for them, 62% of people are still planning on having candy on hand to give out, but that's also down from 69% last year
Still, while gatherings may be down this year, people are focusing on activities that they can do at a safe social distance:
46% of people with dress in a customer and 18% will dress up their pets
53% of people plan to decorate their home, which is up from just 49% last year
More people are also getting into pumpkin carving, with 46% planning on carving out a creation compared to 44% last year
Of course, activities like decorating your home can get a little more expensive. This may explain why average Halloween spending is up from last year. The average consumer will spend $92.12 on Halloween frights this year, compared to the average price tag of $86.27 in 2019.
Fitting socially distant frights into your budget
"When you think about average Halloween spending being below $100, it doesn't sound like much," says April Lewis-Parks, Director of Education at Consolidated Credit. "But if you're living without credit cards and trying to avoid debt, then even a $92 price tag may be tough on your budget. And remember, that's just an average. If you're not careful it's easy to go overboard."
That's why Consolidated Credit encourages anyone who plans on celebrating to make a Halloween spending budget. Totaling up all the expenses and activities that you're planning on doing can help ensure you can cover everything in cash.
Socially distant activities for doing Halloween on a Budget
Pumpkin carving
Pick out a pumpkin and get carving! The average pumpkin costs less than $5 ($4.18) to be exact). So, you can even get one or two for the house and have a carving contest between your kids or do kids versus parents.
DIY costume creation
Make dressing up for Halloween into an event. Set a challenge for your kids and let them raid your closet and the craft bin to create their own crazy costumes. You can also pull out some makeup and let them go overboard with face painting. Then takes some pictures to share on social.
DIY home decorating
Instead of buying expensive Halloween decorations, head to the craft store and buy materials to make your own. Get the kids involved and set up a craft day where the whole family can make the most frightful decorations they can think of.
Halloween baking
There are plenty of great Halloween recipes and baking ideas that you can find online. Find a few recipes that tickle your fancy and get the whole family in the kitchen to bake up some sweet Halloween treats.
Spooky movie night
Let everyone in the family pick out their favorite scary movie, pop some popcorn, turn off the lights and get ready for a night of frights. If you did baking in the tip above, set up a tasty spread of Halloween treats, too.
Haunted drives
Many communities are doing drive-thru versions of Haunted Houses. You can stay in your car and still get a good scare. Even better, these drives often donate at least a portion of their proceeds to local charities, so you can do some good at the same time.