CFPB predicts 1 in 3 rehabilitated borrowers will re-default within 2 years.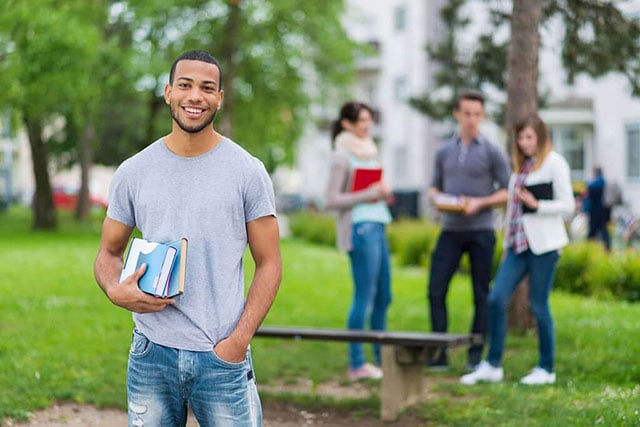 If you've been working to catch up on your student loans, but you don't have them quite paid off yet, take note. According to a new report from the Student Loan Ombudsman at the Consumer Financial Protection Bureau, one in three borrowers who has been rehabilitated may re-default on their loans in the next two years. This could result in as much as $125 million in unnecessary interest charges alone, not including fees for repayment and default penalties.
"The consumer protections promised under federal law should make it nearly impossible for the most vulnerable consumers to be trapped in default," says Richard Cordray, Director for the CFPB. "Today's report shows that far too many of these borrowers continue to fall through the cracks of a flawed student loan system."
According to the CFPB, there are roughly 44 million Americans currently working to repay student loans and outstanding federal and private debt has now topped $1.4 trillion. The bureau estimates 8 million borrowers have gone at least 12 months without making a payment and 1.2 million of those borrowers have defaulted in the past year.
The bureau argues that while a range of federal programs exist to help distressed borrowers regain control and pay their debt off, knowledge and access to these programs is still lacking. Borrowers either don't know about the programs or don't understand how to qualify.
What to do if you're in default
By federal law, student loans can be brought current by making 9 payments on time. This erases any previous credit damage caused by default as if it never happened. It can be a big boost to your credit score to bring your loans current. For most loans like Direct and FFEL loans, For Perkins loans the payments must be made consecutively, but for Direct and FFEL you can miss one month and still catch up if you make 9 out of 10 payments on time.
Another way to bring all of your defaulted federal loans current is to use a Direct Consolidation Loan. This allows you to consolidate most federal student loan debt into one consolidated loan payment as long as you have one Direct or FFEL loan among all of the loans you hold. This immediately brings defaulted debt current so you can qualify for federal repayment programs that reduce your payments and make it easier to pay back what you owe. The only downside is this does not erase any credit damage caused by default.
What to do to avoid defaulting again
If you've already brought your loans current and you simply need to avoid falling behind again, look into Federal Student Loan Repayment Programs. These are programs created to consolidate and make it easier to pay off student loan debt. Some programs focus on paying off debt quickly to minimize interest charges, while others focus on reducing the monthly payment amount so it's easier to afford the debt on a limited budget.
Once you gets your loans caught up, look into enrolling in one of these programs. If you're worried about making the payments on your debt due to limited income, explore hardship-based programs like Income-Based Repayment and Pay as You Earn. These programs match monthly payments to your income and family size so you don't struggle to make the obligation every month.
For more information on how to address challenges with student loan debt, visit Consolidated Credit's guide to Student Loan Consolidation.