High rent prices and too much student loan debt are holding buyers back.
Achieving the American Dream of owning a home is something that everyone aspires to reach. However, a new survey from NeighborWorks America finds many borrowers are being held back by certain key challenges in their financial outlook.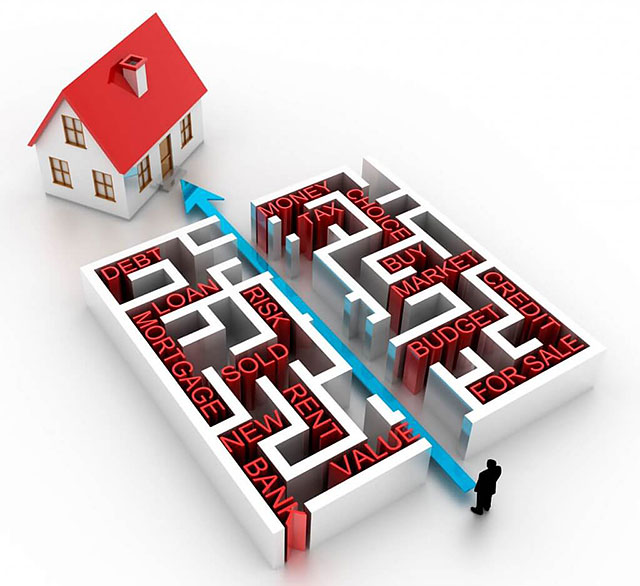 The first roadblock comes from student loan debt:
30% of respondents say they know someone who's delayed buying a home because of high student loan debt
57% report student debt is at least somewhat of an obstacle to their own purchase
29% of renters with student debt expect their next move will be to another rental
Meanwhile, another percentage of the population is being held back from buying a home because of high rent prices they face now:
56% of survey respondents say their rent is too high for them to save effectively for a down payments
Roughly 6 in 10 renters would like for their next move to be into a home that they own, but many of those renters simply aren't sure how to make that happen. The good news is that there are ways to get around the biggest barriers to homeownership. People just need more information on the options available. For instance, 71% of survey respondents were unaware of down payment assistance programs available to first-time owners and 77% were not aware of student loan repayment plans available through the federal government.
"People often have a tendency to become resigned to their situation rather than seeking out valuable assistance programs that can help you overcome barriers which bar you from homeownership," explains Maria Gaitan, Housing Director for Consolidated Credit. "But knowing about all of the programs available that can potentially help you get on the right path to ownership often takes an expert who is familiar with these programs."
Gaitan recommends that any renter who wants to get on a path to homeownership should talk to a HUD-certified housing counselor as soon as possible.
"Even if you think you're 3-5 years out from buying a home, you can consult with a housing counselor for free to help you create a solid action plan for achieving your goal," Gaitan encourages. "Together you can craft a strategy that can fix your credit, solve problems with other types of debt and generate savings for a down payment. It may even take less time than you think once the counselor helps you identify down payment and closing cost assistance programs that may be available in your area."