Regardless of your political leanings, we're all in the same race with debt.
Each week, Consolidated Credit searches for financial research that can help you deal with your debt and budget. This week…
The interesting study
With the 2016 election just days away, Lending Club put together an interesting infographic look at the state of household debt in the U.S. to see if there was a difference in debt levels between red and blue states.
The big result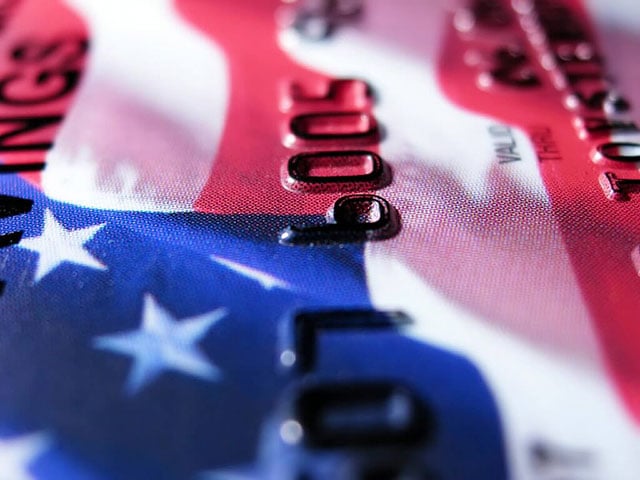 Household debt has risen significantly since the last election – from $10.56 trillion in 2012 to $12.29 trillion this year. Depending on your political leanings you either see that increase as…
A sign Americans are more confident in the economy, and are therefore more willing to borrow
A sign that Americans are stretched thin and are being forced to borrow to cover budget gaps
There's actually consumer data available to prove both sides of that argument (here's the positive outlook and here's the negative).
The fascinating details
While blue states have the highest average personal loan and credit card balances versus red states and battleground states, red states have higher average delinquency rates on personal loans.
What you can do
So really, the conclusion is that regardless of your politics, chances are high that you're facing at least some challenges with debt.
"The thing that jumps out at me when I look at this infographic is not where the debt is, but how much of it there is everywhere," says Gary Herman, President of Consolidated Credit. "The majority of states have personal loan balances of $6,000 or more and revolving credit card debt balances over $5,000. That's too much debt, period."
Even if you're on the side that believes the economy has bounced back completely and you're borrowing because you have confidence that the economy will remain strong, carrying such high debt levels creates risk you don't need.
"Any excess of debt creates financial risk in your outlook," Herman continues. "No matter which party wins on Tuesday we can expect at least some fluctuations in our economy over the next four years. It's up to each individual to protect their own interests and take steps to keep personal debt low."
If you have excess credit card debt and personal loans, it may be time to consolidate. There are debt consolidation solutions to help unsecured personal loans, credit cards and other revolving debts. You can also find consolidation options for student loans if that's the type of debt that's holding you back.
For more information, call Consolidated Credit today at (844) 276-1544 or complete an online application to request a free debt and budget analysis from a certified credit counselor. Together you can identify the right option for debt relief to fit your debt and your needs. You can also complete an online application to request help now.