When you put a vacation on credit, you bring debt home as a souvenir.
Each week, Consolidated Credit searches for financial research that can help you deal with your debt and budget. This week…
The interesting study
The personal finance experts at LearnVest.com recently published vacation statistics from their 2017 LearnVest Money Habits and Confessions Survey.
The big result
Nearly three out of four Americans surveyed (74%) confess that they've gone into debt to take a vacation. The average price tag is $1,108.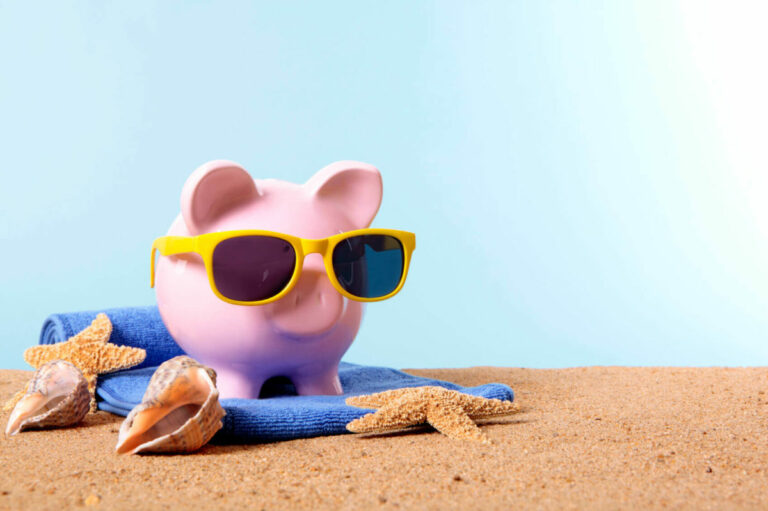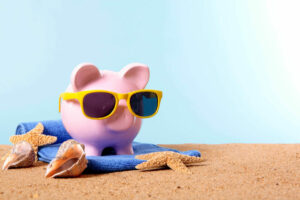 The fascinating details
As LearnVest's data shows, the average American spends about 10% of their annual income on traveling. What's more, one in four people spend more than 15% on vacations.
That's no small amount. According to data from the Bureau of Labor Statistics, families spend over 30% of their income on housing costs. They spend another 17% on transportation costs and almost 13% on food. With roughly 60% of income already account for, it's no wonder so many people are forced to rely on credit.
Infographic
Use this infographic to compare your budget and spending to average American spending statistics to see how you stack up when it comes to cash flow….
Read more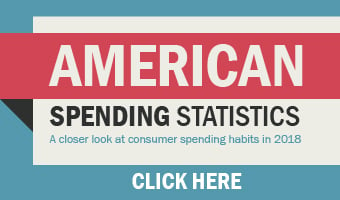 Here's the issue: If you put a vacation on a high-interest rate credit card, you can double the trip cost.
Let's say you take exactly the average vacation that gets charged. You use an airline credit card to get something back for making those charges.
Initial trip cost charged: $1,108
Average APR on an airline miles credit card: 15%
On a standard 2% minimum payment schedule, you'd only have to pay around $20 a month to cover the debt. However, it would take 131 months to pay off – that's over 10 years. In total, it would cost $2,139.01 to pay off this debt, because interest charges would add up to $1,031.01. You wind up almost doubling the trip cost.
And remember, that's at 15% APR. If you look at the APR on your travel credit card, the rate is probably higher. At any higher of a rate, the cost of your vacation would double with minimum payments.
What you can do
We totally get it – everyone needs to get away. But the last thing you want to bring home from your trip is a lot of high-interest rate debt.
First, you have to take steps to minimize the cost of your vacation as much as possible. Check as many vacation budgeting guides as you can find and use as many of the tips they offer as possible.
Plan carefully ahead of time. Set aside money from each paycheck to cover the cost of your trip with cash or debit. After all, one way or another you have to fit the cost into your budget, even if it's on credit. So, fitting it in ahead of time before there are interest charges involved is the better option.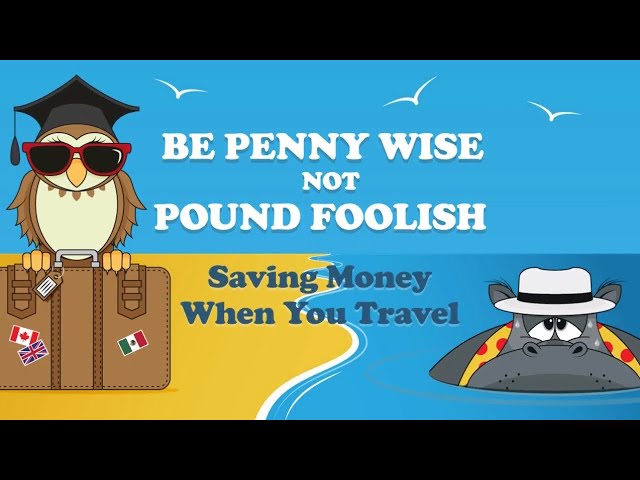 Video
More tips on how to use credit to your advantage without creating vacation debt. The goal of all the tips described in the video is to minimize your vacation cost as much as possible. If you take i…

Watch video



Need to pay off vacation debt? Work with a credit counselor to find the best way to repay.
If you have to charge something, be picky in the right way about which card you choose. Airline miles or cash back offers are great. However, they only have value if you don't offset them with interest charges. That can happen within two billing cycles. This means you want to choose a credit card that doesn't already carry a balance. If you can't pay off the debt before interest charges apply, use your credit card with lowest interest rate.
Make sure to budget while you're on your trip. Then, once you get home, don't wait to make a plan to pay off any debt you incurred. Use a credit card debt payment calculator like the one below to craft a repayment plan that minimizes interest charges as much as possible.