Experts are predicting active storm seasons this year throughout the country. Whether you live in an area that's affected by hurricanes or wildfires, there are three key steps you can take to ensure your finances can weather the storm.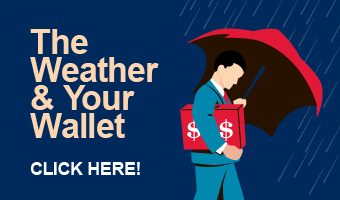 The Weather and Your Wallet Planning for a Natural Disaster Wherever you live, nature can cost you. In 2020, there were… 57,000 wildfires 6 major hurricanes 1,200 tornados 2 earthquakes Only 1 in 4 Americans have a disaster plan 3 Easy Steps for Natural Disaster Planning (That are Also Cheap) 1. Documentation Gather insurance policies and personal documents like birth certificates and passports Take photos of your jewelry and furnishings 2. Organization Store documents digitally But also print and keep them in a waterproof container in case you can't get online later 3. Evacuation Plan an evacuation route in case you need to leave Prepare a financial emergency kit with the cash you'd need
More resources to help you prepare for natural disasters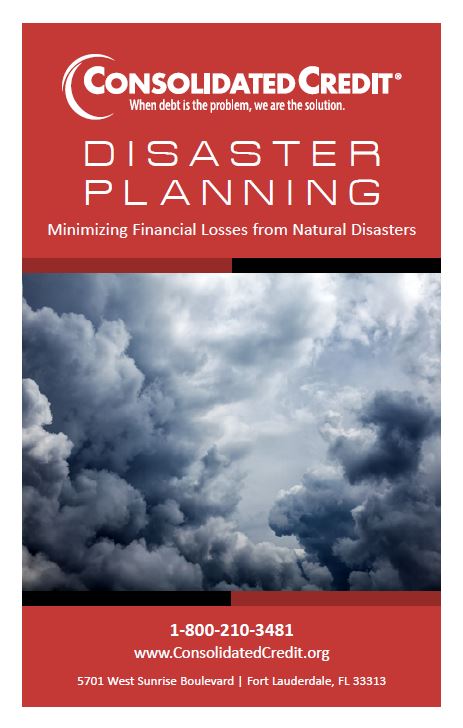 Booklet
Disaster Planning Guide
Financial Planning
Natural disasters can derail even the best laid financial plans. Whether you live in a hurricane, tornado or flood zone, or an area prone to wildfires or winter storms, it's crucial that you get prepared to keep yourself, your family, and your finances protected during the storm. This guide teaches you how to prepare, so you can minimize financial losses.
Open Booklet
Download Booklet
Infographic
Surviving a disaster can be overwhelming, especially if you don't know what to do after the storm. We offer tips on how to find help after a hurricane….
Read more