U.S. consumers owe credit card companies $870 billion. Here's what you can do to eliminate your piece of that pie.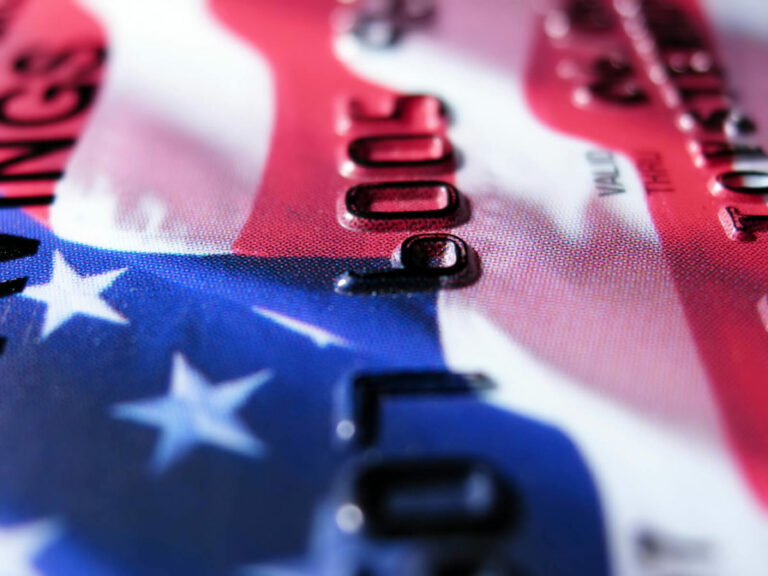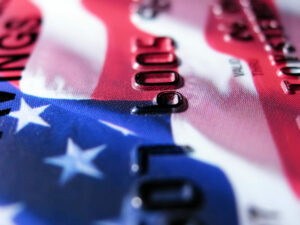 It's official. Americans broke records with consumer credit card debt at the end of 2018. According to reports from the Federal Reserve, we officially ended last year with a whopping $870 billion in credit card debt.[1] That represents the lion's share of the over $1 trillion in revolving debt that consumers owe. [2] In total, Americans owe over $4 trillion to lenders and creditors, including mortgage debt, student loans, auto loans and credit cards.
How did Americans generate so much consumer credit card debt?
There are currently 480 million credit cards actively in use in the U.S. – that's more than 100 million more than we had at the end of the Great Recession. So, while many people scaled back when the bottom fell out of our economy in 2009, people haven't been shy about adding new debt since then.
"We've gotten complacent again, thanks to a strong economy," explains Gary Herman, President of Consolidated Credit. "Home values are rising, interest rates are still relatively low, so Americans feel confident and comfortable spending. But this is setting up another big fall if and when the economy decides to take another turn."
Older Americans carry the most consumer credit card debt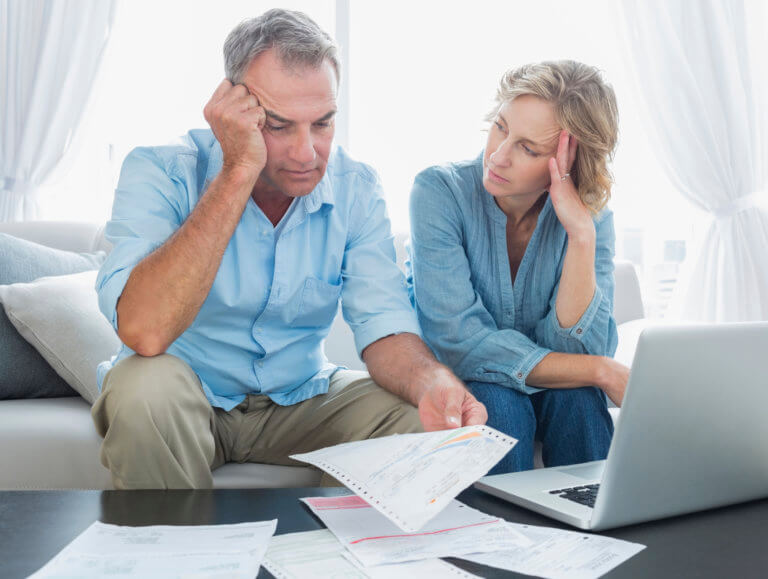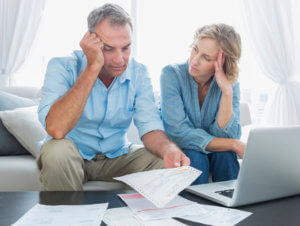 Even more troubling, older Americans are the most indebted to credit card companies. Consumers over age 70 hold one of every nine dollars of credit card debt. That's about 30% of the $870 billion total. That puts retirees at a much higher risk of debt problems.
"If you're living on a fixed retirement income, you have less free cash flow to use if you face challenges with debt," Herman continues. "Credit cards are revolving debt, which means your required payments increase along with your balances. On a fixed income, higher bills can quickly eat away at any extra cash you have. It's much easier to face financial hardship when you overcharge."
Delinquencies are on the rise, too
Roughly 37 million credit card accounts are currently more than 90 days past due. That's $68 billion worth of debt that's delinquent. Credit card delinquencies have increased for 24 consecutive quarters, which is not a winning streak we want to have. As delinquencies increase, it's a sign of a weakening economy, meaning trouble could be just over the horizon.
Warning: Some economic indicators show signs of a weak economy!
According to a March report from Axios, the confidence index in the construction industry fell for the first time in two years.[3] Construction is considered a key economic indicator and when the construction industry scales back, it's often a sign that the economy is slowing. For example, the construction industry showed signs of weakness in 2008 ahead of the Great Recession.
The manufacturing industry also showed signs of weakness in February, according to the latest Federal Reserve report. The market for consumer goods shrank for the third consecutive month.[4]
"When experts want to know how the economy is really doing, they look at economic indicators like construction and manufacturing," Herman says.  "The stock market can be volatile. So, the lows we've seen since December could just be normal market volatility. However, when other economic indicators start to weaken, it may be time to adjust your financial strategy."
Tip No. 1: Focus on paying off credit card debt
If the market does decide to take a real turn, then the last thing you want on your plate is excess credit card debt. Reducing your credit card balances now will give you more breathing room in your budget. It will also decrease your debt-to-income ratio, which can be crucial during a weak economy. Lenders only extend loans during an economic downturn to consumers that they feel confident can repay the debt. So, you need a low debt-to-income ratio if you want to qualify for new financing.

"If we're headed for an economic downturn, then you want to make sure your finances are prepared to help you weather the storm," Herman explains. "That means that you need to revisit your budget, so you can balance income versus expenses and build in emergency savings. This will put you in a position where you can stop charging and focus on eliminating debt."



If you see that you can't pay off your balances within the next 12-24 months, you may want to look into alternative solutions. Debt consolidation can help you pay off debt faster by reducing or eliminating interest charges applied to your balances. If you aren't sure which consolidation option fits your needs, you should get free consumer credit counseling. A certified credit counselor will evaluate your debt and budget to help you find the right solution for your situation.

Talk to a certified credit counselor now for a free consultation to find the best option to pay off debt fast for your unique financial situation.
Tip No. 2: Increase your emergency savings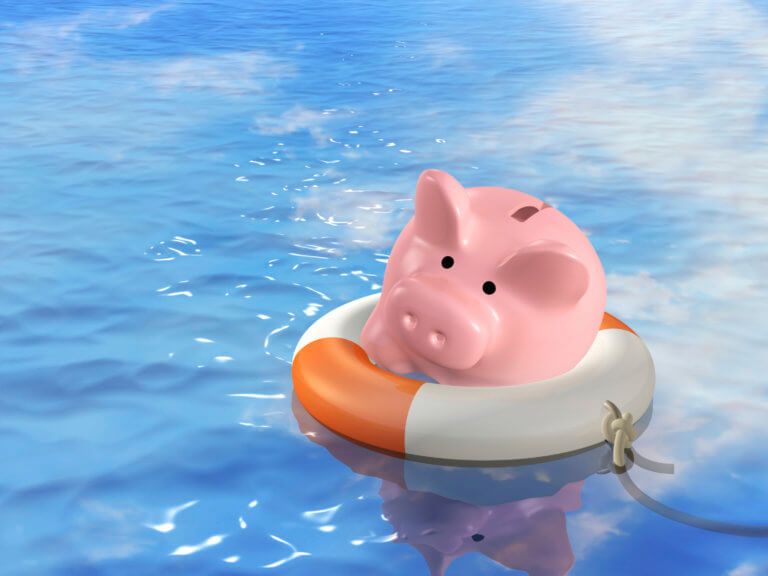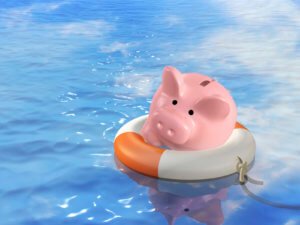 Emergency savings is your financial safety net that helps protect your finances from the unexpected. You use emergency savings whenever something breaks, you need repairs, or you have a major out-of-pocket medical expense. A good emergency savings fund can also give you the cash flow you need to avoid credit card debt if you face unemployment.
"During a normal or strong economy, we usually recommend that you try and build an emergency savings fund that covers 3-6 months of budgeted expenses," Herman says. "But during an economic downturn, periods of unemployment may last longer. So, for instance, during the Great Recession, experts advised that emergency savings should cover 6 months to one year of expenses. That way, you can get through a prolonged period of unemployment without facing severe economic hardship."
Now is also the right time to revisit your savings account and make sure you have a good interest rate. During a strong economy, the Federal Reserve raises interest rates to combat inflation. This is bad if you have debt, but it's great for savings. There are currently savings accounts available with rates around 2%. That's remarkably high, given that most savings accounts have rates of 0.1%. If your account doesn't offer a good rate, consider opening a new savings account now while rates are good.
Tip No. 3: If possible, hold off on refinancing
If the economy does take a turn for the worse, the Federal Reserve will usually lower interest rates. The idea is that low rates encourage people to borrow, which will kickstart the weak economy. That means that you can get better interest rates on existing debt during an economic downturn. If rates fall, then you'll get a better deal when you refinance. You can lower the interest rate on your credit cards, auto loans and even your mortgage. This could equal out to thousands of dollars in savings.
Still have questions about your finances and managing consumer credit card debt? Ask our certified financial coaches to get the answers you need.