In the past seven weeks, over 33.5 million people have filed for unemployment, and even more have faced pay cuts or reduced hours at work. A sudden loss of income can be overwhelming. While many creditors and lenders have allowed customers to defer payments in April and on into May, it's unclear how long deferral programs will last.
With that in mind, we asked 21 experts for their advice on the best way to deal with debt during a period of reduced income. Hopefully, these tips from small business owners, financial experts, legal counsel, and CPAs can help you overcome challenges you may be facing. If you still have questions, please call Consolidated Credit's free COVID-19 hotline at 1-800-745-2513 to speak with a certified credit counselor.
NOTE: Always consult with an advisor first! Before taking any action, which would affect assets such as your mortgage or retirement accounts, you should consult directly with a qualified expert. As a homeowner, you should talk to a HUD-certified housing counselor if you are considering refinancing or tapping home equity. Talk to a financial advisor before making hardship withdrawals or taking out loans on a retirement account. These types of consultations are free, so take advantage of them before you take action.
From a credit card perspective, there are a couple things you'll want to do if you've lost your income. First, contact your credit card lenders. Most credit card companies are willing to work out a plan with you if you're experiencing financial hardship. This help can range from interest deferments, to fee waivers, to a lower monthly payment plan. But to get this kind of help, you need to contact your bank.
The COVID-19 outbreak has also increased the level of aid coming out of banks. With so many cardholders facing financial uncertainty, many banks have opened COVID-19 resource pages that can help you find the help you need. You'll want to check out these pages, even if you haven't yet lost your job but think you might have a few tough months on the way.
The second thing you'll want to do is look at your existing debts. If you're not going to be able to meet the full monthly payments and it looks like interest is going to build, consider a 0% APR credit card. You can consolidate and move your eligible debts over to a balance transfer card and take advantage of a long 0% interest period while you pay down your new balance. This can save you a great deal in interest and frees up that money for the essentials while you get back on your feet.
Just remember that credit cards are tools: you won't want to open a new balance transfer card without a plan in place for repayment.
Look for alternative ways to make money. Are you good at writing? Look for freelance writing gigs on social media, job sites, etc. Maybe you dabble in graphic design. Sometimes you'll only make $50, but that might be enough to cover those streaming services that keep you sane. Especially in the current situation, it's a great time to start reassessing what skills you have and how you can market them. Explore every avenue and you might be surprised by what you find.
I also recommend avoiding putting anything on your credit cards. Keep them for emergency use only. If you have credit card debt, work on slowly decreasing it with whatever extra money you manage to bring in.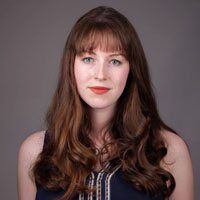 Reach into your savings, but not too much. Make sure you have ample savings for investment down the line. You don't want near-term spending ability if it means long-term financial pain.
Make sure to receive every last penny of government stimulus you are entitled to.
Apply for jobs as an essential worker – those are in high demand (grocery stores, etc.).
Refinance your debt if you haven't already done so. Capture low interest rates to make your debt less burdensome.
Review your investment portfolio and find opportunities in financial markets for long-terms gains, making your savings reach-in less risky.
All of these things increase cash available/income and decrease debt. That's a huge positive.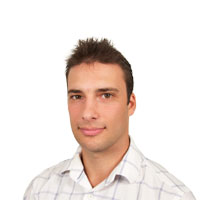 A fact of life is, debt is alive and will probably be with you always. How you handle debt is important. There is good debt and bad debt.
Good debt, for example, will be the mortgage on your primary residence. This debt provides security for your family and is paid down over a long period of time. Hopefully, your primary residence is an appreciating asset, and in most cases the interest is tax deductible. Your net interest expense therefore is lower than what your mortgage statement indicates.
An example of bad debt is high-interest nondeductible credit card debt.
How to save: If possible, shift interest from nondeductible to deductible. Also, if possible, look into using a Home Equity Loan – much lower interest.
At Self Directed Retirement Plans, we specialize in self-directed 401(k)s and self-directed IRAs, for the past 16 years, so we will look through that lens.
There have been some recent major changes affecting retirement accounts.
In particular – access to retirement dollars. The Secure Act changed RMDs (required minimum distributions) from taking effect for an extra two years. The CARES Act took it another step further and suspended RMDs for this year.
But the part of the CARES Act that affects most people is access to their retirement dollars for the first time ever. Before CARES, a person accessing their retirement funds before 59 ½ was hit with a 10% penalty and income taxes. Now they can request a distribution at any age, no penalty and three years to pay the taxes vs. one year.
Also, before CARES, a person requesting a personal loan from their workplace plan or a self-directed plan was allowed to borrow 50% of the plan's value up to a maximum of $50,000. After CARES, a person can now borrow 100% up to $100,000. It is a loan, not a taxable event, and you still have five years to pay it back. The interest you pay on this loan is paid to yourself and could be used to get rid of high interest debt.
One more idea is: loan yourself some money, pay off high interest debt and create an emergency fund. Having a three-month emergency fund will relieve a lot of stress.
–Rick Pendykoski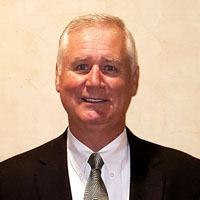 When you lose income, the first thing to do is to contact your creditors. With all the programs out there right now, it's possible that you may be able to temporarily defer your payments and save on the accumulating interest.
The last thing you want to do is put the extra burden on you to come up with a way to pay down your debt during these times. Call them up and tell them what has happened, and ask what can be done to minimize your payments and see if what's possible. After you have done that, look over your budget and decide what can be cut out and what can be delayed in your budget.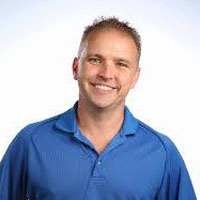 Suffering a loss of income can be very stressful, but you don't want to ignore your bills and payments at this time. You also want to avoid taking on additional high-interest debt as you wait for your income to grow. Using credit cards to pay for expenses may seem like a quick fix in these situations. They can also put you deeper into debt if balances grow and you can't pay them off in a few months.
An important step to managing your debt after a loss of income is knowing your personal cash flow. You probably know how much money goes into your bank each month. If you don't track your expenses, it's hard to slow the flow of money out of your accounts.
You can try a free app like Mint or Every Dollar to track spending or use a simple spreadsheet or notebook. Comb through previous credit card statements to see where you've been spending, too. When you understand and take control of your personal cash flow, you'll be able to make a budget and determine how to pay for necessities and manage debt payments.
If you qualify, apply for any unemployment, government, or financial assistance that is available.
Speak with your current creditors, including utility companies and landlords, to see if they are offering any assistance programs such as lowering a monthly bill temporarily or deferring a monthly payment, or to see if you can negotiate lower interest rates.
Use emergency savings or any other extra funds you have to pay your necessary expenses – food, shelter, health care – first, then pay the minimum on your debts wherever possible.
Remember, your current situation is temporary. Once you create your cash flow and debt payment strategy, you can focus on increasing your income and eventually pay down all your debt for good.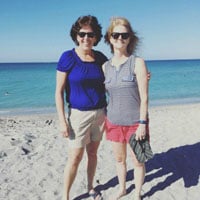 Hopefully, before this situation came about, there was money placed into an emergency fund. Depending on the circumstances, there could be 3 to 6 months' worth of living expenses, but better yet, 3 to 5 years' worth.
In this way, one would have the time to gain other employment, move around one's expenses to pare down, get a temporary short-term loan if necessary or even sell items (like a second car) that might not be needed.
The point is to gain some time to reassess your situation without the mental burden of living hand-to-mouth and getting further into debt.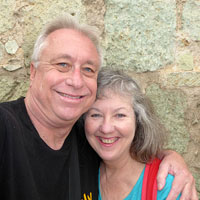 At the current rate of unemployment, the 2020 Coronavirus pandemic is set to overtake the historical unemployment rates of the Great Depression. The kicker? In 2020, more people not only have bills, they also have more debt on average than ever before. Whether it is student loans, credit card debt, auto debt – you name it – managing your debt can be hard enough. But with a loss of income, it can be even harder.
However, there are ways to weather the virus and come out on the other side with your debt under control. First things first, create a budget and look to cut out all unnecessary expenses that do not support the basics such as food, shelter, health and transportation. This might mean putting subscriptions and wants like shopping on hold.
Next, see what debt payments you can still make. Based on this, you will want to list out all your creditors and monthly payments and assess whether it's possible or not to make the monthly payments. It's OK if you can't make ends meet because of a loss of income. The smart money move to make in this case, is to call and send a written email to each creditor.
Calling and working out a plan is a proactive step in managing your debt when you lose your income like one in five have during this pandemic. Additionally, sending an email or letter documents your attempt to work with your creditor, thus preventing possible penalties. Showing initiative is vital!
To recap, address the four walls of the house – food, shelter, health, transportation – then see what you can pay. What you can't pay, call your creditor and ask for a plan that can pause interest charges and credit hits!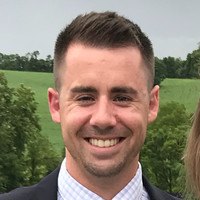 It is imperative that the first thing you do is contact the companies who are managing your debt. Some may have clauses in place that will help protect you while looking for new work. This may not always be the case, but i always recommend checking first.
Whatever you are left paying, move these to the minimum payment that the company will accept – this can be frustrating, and may mean you are reaching your goal at a slower pace, especially if charges are being incurred. However, the charges are less doing it this way than if you start missing payments.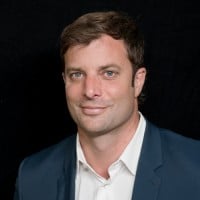 A loss of income can be extremely stressful, especially if you have the weight of debt on your shoulders. Whether it's your mortgage, student loans, credit card debt, or personal loans that you're worried about, there are quite a few options available to lessen your burden.
The first thing I would recommend you do is to make a budget or fine-tune the one you already have. It's important that you understand what cuts you can make in your spending so you can ensure that you meet your debt obligations.
If making budget cuts doesn't match the income loss you've had, there are other steps you can take. Try talking to your lenders to see if forbearance or income-based repayment is an option. You can also look into applying for unemployment benefits if you've lost your job completely.
Even go as far as contacting your auto insurance provider to lower your rates based on having less of a commute each day. There are plenty of resources out there, and people who are willing to help. You'll get through this!