Cost-effective options to treat Mom while social distancing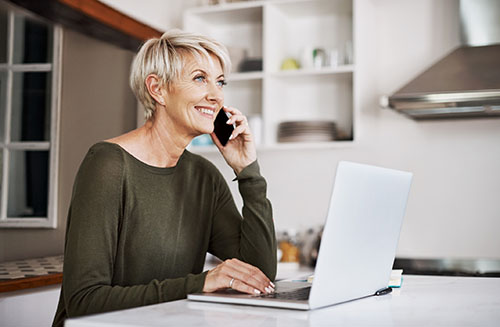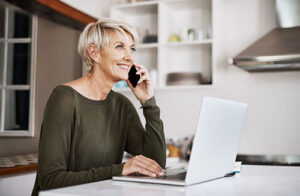 This year's Mother's Day celebrations will be as unusual as the rest of this spring. The current health crisis and stay-at-home orders continue to limit physical contact with our closest loved ones. Still, there are ways to make Mom feel special while maintaining social distancing and staying on budget.
"Quarantine-proof" gifts for Mom
With a little creativity and discernment, you can overcome both personal finance and physical barriers, to surprise Mom with a loving gift that will melt her heart. Even better, these ideas can all be delivered the same day, so you can avoid expensive shipping costs if you're shopping last minute.
Combine several, or all, of these options to give Mom the best you can give this year.
Just make sure to keep your budget in mind when shopping online. There are easy ways to balance spoiling Mom, without taking on credit card debt that you don't need right now.
Send a delivery banquet
Rest assured, any mom will be amazed if you send a delicious breakfast, lunch, or brunch feast to her doorstep.
Most restaurants are open for delivery. Order on the restaurant's website or through any food delivery app and send it to your mother's address. Just be sure to call and surprise her before the delivery service does, so she doesn't cook something for herself.
Electronic books
A book can provide hours of entertainment that Mom will appreciate more than ever during quarantines.
There are e-books of any subject and genre that a mom could want, and they can be downloaded immediately. Best of all, you can find them at extremely cheap prices or even for free.
Platforms like Project Gutenberg offer a wide variety of free works. Even Amazon has a network of applications and friendly platforms for comfortable and affordable reading. If your mother prefers to read in Spanish, there's also espanol.free-ebooks.net.
Get her an annual subscription to a streaming platform
Your mom may already know about popular streaming services like Netflix or Amazon Prime, but this is a great time to introduce her to a new platform.
In addition to platforms such as Netflix, Hulu, and Disney +, there are other digital services similar to cable-TV or satellite television, at a fraction of the price and with better functionality, such as Philo, Quibli or YoutubeTV.
You can also find low-cost specialty platforms, such as Curiosity Stream for science and history documentaries.
Find a digital gift card
You may not be able to take your mom out shopping today, but you can buy a gift card to Mom's favorite store online and send it by e-mail. Mom will spend hours browsing and buying her favorite items in a totally safe way.
Make Mom a personalized video
Nothing will show your love for Mom more than the time spent showing her how much you care.
Prepare a video of yourself and your kids where you all speak directly to Mom or Grandma. Thank her for everything she's taught you and let her know how much you adore her. Don't be afraid to open your heart and take the opportunity to tell her everything that you might feel embarrassed to say in person. Rest assured, she will appreciate this type of gift over any other, and so will you.
Have fun adding filters and creative formats to create an unforgettable and fun message. For instance, you can use Instagram features to download the video without having to post it online. There are also many free applications that make it easy to decorate and edit videos.
Make a charitable donation on her behalf
Taking care of other people is in every mom's nature. That's why it will certainly warm her heart to know that her kids and grandkids used their Mother's Day funds to help others in need.
Here are some charities that continue to strive to do good, which need funds to continue doing their good work during this time: