More than 77% of adults reside in states that score a "C" or worse.
Each week, Consolidated Credit searches for financial research that can help you deal with your debt and budget. This week…
The interesting study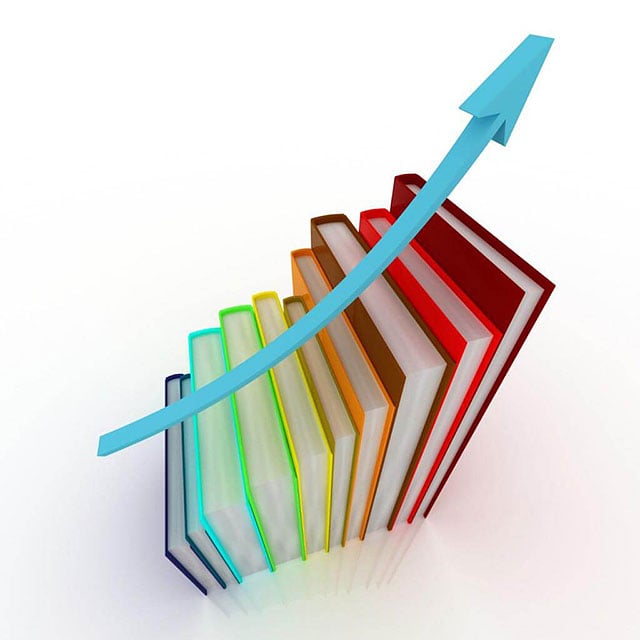 Financial literacy is critical in helping households achieve and maintain financial stability. Unfortunately, given that most state curriculums don't include financial literacy courses financial knowledge is often left up to consumers. In other words, they either have to seek education themselves or leave key financial choices up to guesswork.
Now, the Center for Financial Literacy at Champlain College has put together a National Report Card on Adult Financial Literacy.
The big result
Most Americans don't have a financial literacy level necessary to effectively make the right financial choices for their lives. Residents in Mississippi outright failed the test with a final grade of 57.09%. Another 11 states scored somewhere in the "D" range:
South Carolina – 69.72%
Kentucky – 69.48%
New Mexico – 69.39%
West Virginia – 69.19%
Texas – 67.72%
Georgia – 67.33%
Florida – 67.19%
Alabama – 66.09%
Oklahoma – 65.72%
Arkansas – 65.01%
Louisiana – 63.18%
In fact, out of all 50 states, only Minnesota (92.38%), North Dakota (91.85%) and Utah (91.2%) scored in the "A" range.
The fascinating details
The Center for Financial Literacy's interactive map (which we highly recommend) has a variety of factors you can compare that add up to overall financial literacy. Categories include:
Financial Knowledge Grade – where 3 Pennsylvania, Texas and California all failed
Credit Grade – where 11 states managed to score an A- or better
Savings and Spending Grade – where most states outside the south scored well
Retirement Readiness Grade – where 9 states failed and only 1 had an A
Protect and Insure Grade – where 3 states failed and only 4 got an A
Of those five measures, most adults seem to struggle the most with retirement readiness. Saving and spending grades tended to be better, meaning most Americans understand how to budget and save even if they may not be implementing those strategies in their daily lives.
What you can do
"Building financial literacy is essential for families who are working to achieve stability," says April Lewis-Parks, Financial Education Director for Consolidated Credit. "When it comes to finance, knowledge really is power."
The following resources can help you get started:
Financial Literacy Test: Take a quick 20-question financial literacy test to see where you stand and where you can afford to improve your knowledge.
Financial Literacy 30-Day Checklist: Take one action each day to build your way to a better financial outlook. In just 1 month we can help improve your finances.
Credit Dojo: This interactive financial education course walks you through key topics from basic budgeting to how to manage home equity.