Most polls about personal finance have been bleak this year. Not this one. Well, not totally.
Each week, Consolidated Credit searches for financial research that can help you deal with your debt and budget. This week…
The interesting study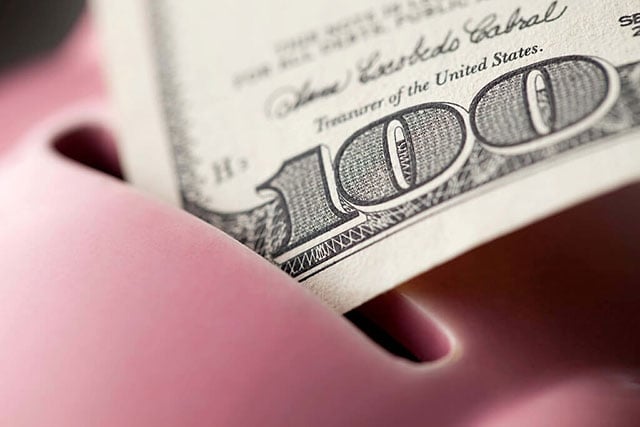 Experian, one of the Big Three credit bureaus, is known for researching all sorts of esoteric topics. This year alone, the company revealed that rural retirees are among the fastest-growing ID theft victims and Jeeps are made with 97 percent U.S. parts. Now Experian has done something completely different: asked personal finance experts what questions they would pose to the general public if they had Experian's massive polling operation behind them.
The big result
Called the Experian Financial Blogger Survey, the most surprising results were surprisingly positive…
"64 percent of survey respondents feel 'very' or 'somewhat' confident in their ability to reach their financial goals."
"53 percent are confident they will pay off their student loans on time."
"76 percent reported they have not paid any credit card late fees in the past year."
"The survey points to a few very encouraging trends in personal finance," said Toni Husbands of Debt Free Divas, one of the bloggers Experian recruited for help. "For instance more than half of the respondents create a monthly budget, and 69 percent say they use the budget to control spending."
The fascinating details
Of course, no poll of Americans about their money can be all positive – otherwise, we wouldn't be drowning in nearly $1 trillion in credit card debt and more than $1 trillion in student loan debt.
Experian calls these "unsettling findings." They include…
"49 percent have credit card debt."
"46 percent have less savings today than they expected they would five years ago."
"54 percent believe they will never pay off their debt fully."
The best way to turn that frown upside down?
"Become more educated about managing money and debt," says Rod Griffin, Experian's director of public education. "That is why resources like personal finance blogs are so beneficial. You can read timely information and real-life stories from experts and peers on everything from understanding credit to learning how to invest."
What else you can do
How can you know which personal finance blogs to trust with your financial decisions? You can check out the winners of the Plutus Awards, which is the Oscars of personal finance blogging. Better still, you can consult the educational sections here at Consolidated Credit, which are reported and written by full-time staff that has passed exams to become certified credit counselors. Check out our detailed but plain-English reports at Financial Advice to Help You Achieve Your Goals. And if you prefer your advice on the phone, call one of our certified credit counselors for a free debt analysis at (844) 276-1544.