The COVID-19 pandemic has hit seniors' health the most, and it can do the same thing to their finances. For those who work, layoffs have cut off their source of income. For those who are retired, funds may be dwindling as the economy suffers and people stock up on necessities.
According to an NCOA survey of organizations that serve ageing adults, 52% reported that older adults need help affording prescription medications and 51% reported they need help to pay for groceries.
One financial resource seniors may consider drawing from is their home equity. Home equity loans and home equity lines of credit (HELOCs) are available to qualifying homeowners regardless of age. Reverse mortgages, on the other hand, are generally only available when at least one homeowner is 62 years of age or older and resides in the home as their primary residence.
Here, we review some reverse mortgage basics and how reverse mortgages borrowers may beat COVID-19.
What is a reverse mortgage?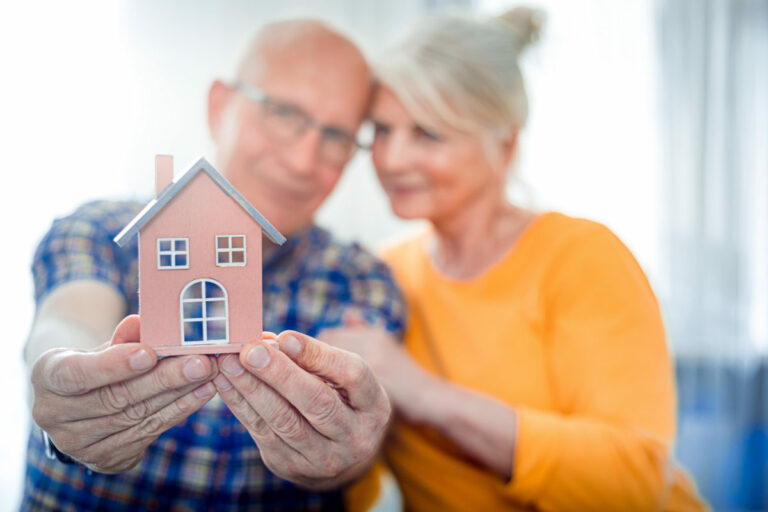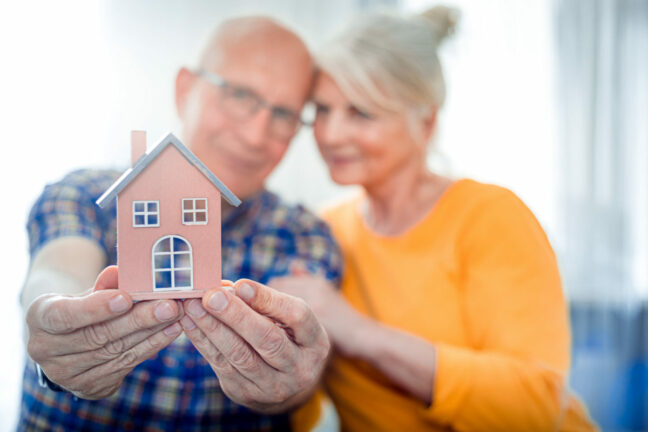 Generally, to get a reverse mortgage,  at least one homeowner must be 62 years old and live in the property as their primary residence. You also must have a substantial amount of equity in your home. If you meet these requirements, you may be eligible to borrow against your home without repayment for as long as you live at the residence.
You can get a reverse mortgage in a few different ways: a lump sum of cash, a regular monthly loan advance, or a line of credit. When the last borrower sells the home, permanently moves out or passes away, the loan must be paid back with interest. The most common reverse mortgage, Home Equity Conversion Mortgage (HECM) loans, are federally insured but have a loan limit of $765,600. A newer product has emerged in recent years called a proprietary reverse mortgage. Also referred to as a Jumbo Reverse Mortgage, it's for higher-valued homes that exceed the FHA's lending limit of $765,600 as well as condominiums that are not on the FHA approved list.
How COVID-19 affects reverse mortgages
I can't pay my property taxes right now. Could I still lose my home?
According to the FHA, the answer is no. If you contact your HECM servicer, they can delay making your account due and payable.
I need to leave my home. Can my family stay?
If you currently have a reverse mortgage and you need to leave your home because of COVID-19, your spouse, partner, and/or family member can remain in the home. Tell your HECM servicer about your situation.
Can I still get a reverse mortgage now?
"Yes," says Barry Rothman, foreclosure prevention specialist and Housing Counseling Program Manager at Consolidated Credit. "And borrowers have more choices to consider than before, with both federally-insured HECM's (Home Equity Conversion Mortgages) and proprietary mortgages being offered by lenders."
Have qualifications changed?
Qualifications for getting a reverse mortgage have not changed, but the process itself has.
For example, social distancing measures mean that all counseling has to take place over the phone instead of face-to-face. Also, because a reverse mortgage requires an appraisal, exterior-only inspections and "desktop-only" appraisals are being used.
Some lenders have also stopped offering reverse mortgages at all due to market instability. Everything depends on the servicer you work with.
Should I get a reverse mortgage to cover short-term expenses related to COVID-19?
Reverse mortgages can be helpful when you need large sums of cash over time but evaluate your circumstances carefully before getting one because of COVID. Reverse mortgages are generally not suited for short-term financial needs and you should consult with a financial advisor.
More reverse mortgage resources: https://www.consolidatedcredit.org/housing/reverse-mortgage-counseling/
Talk with a HUD-certified housing counselor for free to explore your options.