Organization is key as Americans work to recover during the economic downturn.
April is National Financial Literacy Month, a month dedicated to raising awareness about the importance of financial literacy. So, starting this Friday, organizations like Consolidated Credit will begin promoting tons of free resources you can use to improve your financial outlook.
"Now more than ever, we're seeing how crucial it is for Americans to understand personal finance so they can navigate financial crises effectively," says Gary Herman, President of Consolidated Credit. "The past year has shown us that financial fundamentals like budgeting, having a robust emergency savings fund, and minimizing credit card debt is essential to maintaining stability."
When is Financial Literacy Month 2023?
National Financial Literacy Month—renamed by the Biden administration as "National Financial Capability Month"—runs from April 1 to April 30.
Featured Video
Getting Financially Literate – Financial Literacy Month 2023
Not being financially literate could be costing you hundreds, if not more, yearly. Find out how to handle your money better and get out of debt for good! Come join us this April as we celebrate Financial Literacy month! Not being financially literate could be costing you hundreds if not more yearly. Find out how to handle your money better and get out of debt for good!
It's Financial Literacy Month? What does that even mean and what does it have to do with you? Well, studies show that not being financially literate costs the average person over $1,300. I don't know about you, but I don't like the idea of throwing away $1,300 every year. So get yourself over to ConsolidatedCredit.org and get tips and advice on how to handle your money better, save more, and get out of debt for good. They have quizzes, checklists, and interactive courses to teach you everything you need to know. They've been doing this for nearly 30 years and they're here to help you. Best of all, all the resources that they have to offer are free. Just go to ConsolidatedCredit.org to get started
A positive financial outlook for 2023
The last three years have been some of the most challenging for American households in decades. Yet after traversing through the pandemic and record high inflation, the latest Conference Board consumer confidence index suggests consumers are seemingly positive, despite the current 7.1% inflation coupled with record high levels of debt and personal savings at an all-time low.
In 2022, with most government relief programs ended or ending soon, a survey from Bankrate found that most people felt negative about their financial situation. Of the 2,450 adults polled, only 32% had a positive financial outlook, while 26% believe their financial situation would get even worse.
However, consumers are looking beyond their present financial ailments.
With a confidence index of 108.3 in December, which marks the highest level since the previous April, workers are thinking positively and seeking improved household finances in the new year.
Almost 50% are actively seeking a promotion or raise, while 32.1% want to find a higher-paying job. This surge in confidence stems from individuals prioritizing saving in the new year. Almost 4 in 10 believe the new year will be financially successful for them, in large part due to putting more into savings.
"Between rising prices with record inflation and rising interest rates, consumers are rightfully concerned about how they will fare this year," Herman says. "With so much economic uncertainty coming from so many situations outside people's control, it's interesting to see how positive the outlook for the coming year has been so far. People need to continue to enhance their education and focus more on saving, whether they're doing well already or not because there's a myriad of issues going on at the moment that could send the economy over the edge."
Getting organized to successfully navigate the coming year
Like many experts, Herman is concerned that the government's efforts to sustain our economy may only be delaying financial crises for many American households.
"My concern is what happens when the government stops providing stimulus payments and ends programs like federal student loan forbearance and the foreclosure and eviction bans," Herman explains. "I'm worried that we'll see spikes in defaults, evictions, and foreclosures. People need to be using their stimulus, tax refunds, and this time right now to get organized so they can avoid these devastating financial events."
Consolidated Credit offers these tips for getting organized this spring to maintain financial stability throughout the rest of the year and beyond:
1. Take complete stock of where your finances stand now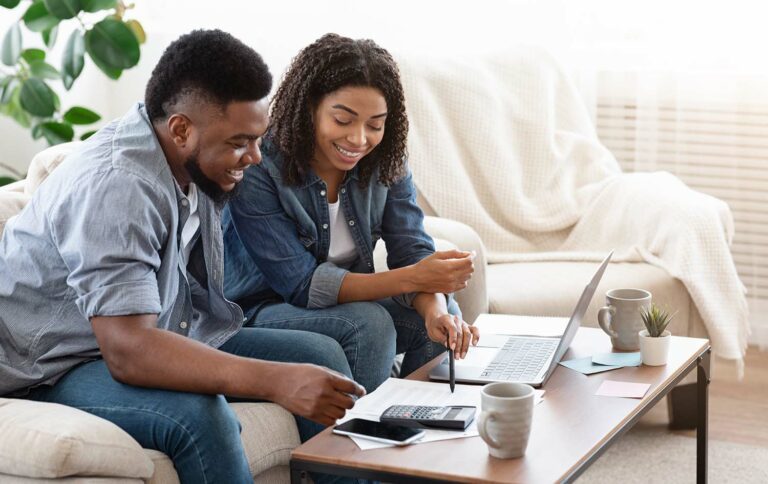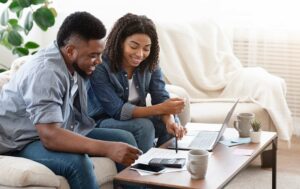 The first step in getting your finances organized for spring is to take stock of where you stand. Revisit your budget—or if you don't have a budget, take some time to make one.
You should also take time to review all your debts, bills, and obligations. You want to know exactly:
How much you owe on each account
What's current and what's past-due
How far past due bills are and how much you will need to catch up
Consolidated Credit has a series of free worksheets that can help you get organized:
2. Take advantage of any government assistance while it's available
It's important to stay updated on when federal protections and relief programs will expire. This list can help you get started:
Income taxes are due on April 18, 2023.
The Federal student loan payment pause has been extended until the U.S. Department of Education is permitted to implement the debt relief program, or the litigation is resolved. If the program has not been implemented and the litigation is not resolved by June 30, 2023, payments will resume 60 days thereafter. Borrowers will be notified before payments start again.
The Emergency Rental Assistance Program, which can help you and your family catch up and stay current on rent and utility payments, ended on September 30, 2022. On January 5, 2023, the U.S. Treasury published an updated version of the ERA1 Closeout Resource.
This information was provided to be used as a resource by ERA1 grantees for the closeout of the Emergency Rental Assistance awards. The document contains pertinent details regarding grantees' compliance with the ERA1 award terms and conditions which were accepted in connection with their funding. Grantees are advised to watch the ERA Guidance page on the Treasury's website for more information.
Homeowner assistance fund (HAF), a federal program that provides billions of dollars to states to help their residents catch up with their mortgage payments, has officially launched. Homeowners that faced housing insecurity as a result of the pandemic can apply now.
The program is still open for a majority of the states; it is closed in Florida and Alaska. The program is suspended or accepting waitlist applications in Alabama, Mississippi, New York, Oregon, and Puerto Rico.
On January 13, 2023, the U.S. Treasury published updates to the Homeowner Assistance Fund Reporting FAQ. These updates provided guidance on reporting on homeowners that submitted and subsequently withdrew an application, the definition of Application Not Completed Within Program Timeframe, and duplicate applications.
Be aware that these protections may be extended, but don't count on further extensions or additional government assistance. Be proactive so you can get the financial assistance you need while it's available.
As of now, when payments resume is still up in the air. The Education Department's announcement last November that student loan payments would resume in summer 2023 has left the forbearance expiration date. Oral arguments have been scheduled to take place on Feb. 28th and depending on when the Supreme Court decides the outcomes of Biden's proposition, one of two outcomes will take place.
If the Supreme Court rules on the lawsuit before June 30, 2023:
Borrowers with remaining balances will have to begin repayment 60 days after the court's decision.
If the Supreme Court does not rule before June 30, 2023:
Forbearance will come to an end. Borrowers will have to begin repayment 60 days after June 30th.
The federal government has also provided $46.55 billion in rental relief funds to state, county, and municipal agencies throughout the U.S. If you are behind on rent payments, contact a HUD-certified housing counselor in your local area or call 2-1-1 to find programs that may be available to help you catch up.
For homeowners, the Homeowner Assistance Fund (HAF) was put in place to prevent mortgage delinquencies and defaults, foreclosures, loss of utilities or home energy services, and displacement of homeowners experiencing financial hardship after January 21, 2020. The HAF provides a minimum of $50 million for each state, prioritizing the funds for homeowners who have experienced the greatest hardships. This leverages local and national income indicators to maximize the impact.
3. Build financial literacy so you're better equipped to maintain stability
"This pandemic has certainly been a black swan event that no one could have predicted," Herman says. "But financial downturns and household emergencies are inevitable. You need to plan and prepare your finances for the worst, so you can maintain stability in any situation that may arise. The more you know and the more you use that knowledge, the better prepared you will be when something like this happens."
Consolidated Credit offers free financial education resources that can help you get started. We also have resources that can help you plan for major life events—both those that are expected and the unexpected.
We also have a free webinar on-demand that can help you set a financial spring cleaning plan:
Finally, whether you're ahead or behind, take steps to eliminate any credit card debt that you may be carrying. According to our financial outlook survey, people with over $2,500 are less likely to have an emergency fund. Don't let debt hold you back from building your financial safety net. Set a debt reduction plan or talk to a certified credit counselor to find solutions that can help you pay off credit card debt faster.
Talk to a certified credit counselor to customize a strategy for paying off credit card debt.