Financial Planning for Major Life Events
Learn how to plan, budget and save to avoid debt caused by major life events.
Even if you budget effectively for everyday spending, major life events can throw your finances off track and lead to problems with debt. Planning ahead so that you budget and save ahead of time can help protect your financial stability. You need to plan major milestones that you expect, like getting married, having kids, and sending them to college. But you also need to plan for the worst – unexpected life events, such as layoffs and medical issues.
With that in mind, we've created this library of free resources that can help you make effective financial plans for major life events. If you have any questions, just scroll to the bottom of the page and click the Ask a Question button to ask our certified financial coaches. We're here to help you stay on track, no matter what life throws at you!
Major milestone #1: Getting married
Couples can go into serious debt to tie the knot. But is you're walking down the aisle with debt, you're starting your life together with some serious financial stress. This set of resources can help you understand the total cost of getting married and how you can budget to cut those costs.
Marriage – such a blissful time planning a wedding. Until… AHHH! It costs how much?!?
How much more would it cost for a wedding if you charged everything on a credit card? Well, we've broken it down for you. The cost of an average wedding is over $30,000, and that's not including the honeymoon.
The average wedding dress is about $1,300, but since you've used a credit card and it has a 15% interest rate, if you just make minimum payments it would take over 6 years to pay off and you'd end up spending about $750 above retail.
Guys get off easy and only have about $250 to spend on their outfits. But with a 15% interest rate, making minimum payments it would be paid off in 11 months for a total of $273.34. Not too bad.
Invitations run about $440, but if you were to make minimum monthly payments the cost would be closer to $500.
A wedding ceremony, including the location, officiant and accessories costs about $2,200, but if you use a credit card with a 15% interest rate it could take you 10 years to pay it off and an extra $1,600.
On average, wedding décor and flowers cost about $2,000 but if you charge that amount it could take up to 10 years to pay it off and you'd pay an extra $1,500 above the original price.
Catering costs take the cake or, I should say, a big chunk of your money. Feeding your guests, on average, is the most expensive component of a wedding, weighing in at a whopping $9,803. Charging this on a credit card could leave you paying DOUBLE the original price and take nearly 20 years.
The memories from this special day will last a lifetime, but so might the debt you take on from capturing these memories. The average cost of photography and video is $4,350. This means you could be spending nearly 14½ years and it could cost double the amount of the initial price.
Music for the ceremony and reception comes in at about $1,700 and it could take nearly 8½ years and cost you $2,900 if you use a credit card with a 15% interest rate.
The average price for wedding transportation is about $770, but if you put this on credit and only make minimum payments, it could take you over three years to pay off the transportation costs and cost over $200 just in interest.
If after all this, you're ready to elope, we understand. But we hope you have the best wedding you can afford without using high-interest rate credit cards to finance it.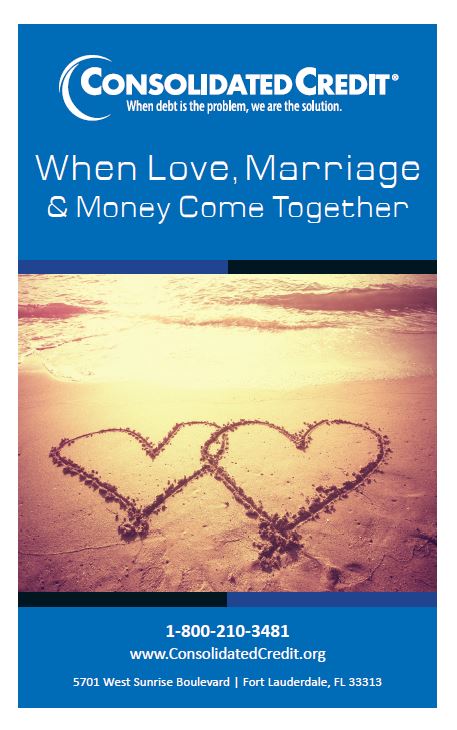 Disagreements about finances can be disastrous. If you're in a serious relationship, this free Marriage and Money guide will teach you how to have the right conversations about money. Learn what questions to ask your partner and how to get on the same financial page so you can achieve your goals together.
Major milestone #2: Having kids
Let's face it – kids are expensive. If you plan to start a family, it's important to take steps to make sure your finances are ready. Giving your kids everything they need can get expensive. And it's also important to impart good money lessons to your kids, so you're not inundated with a constant stream of "buy me."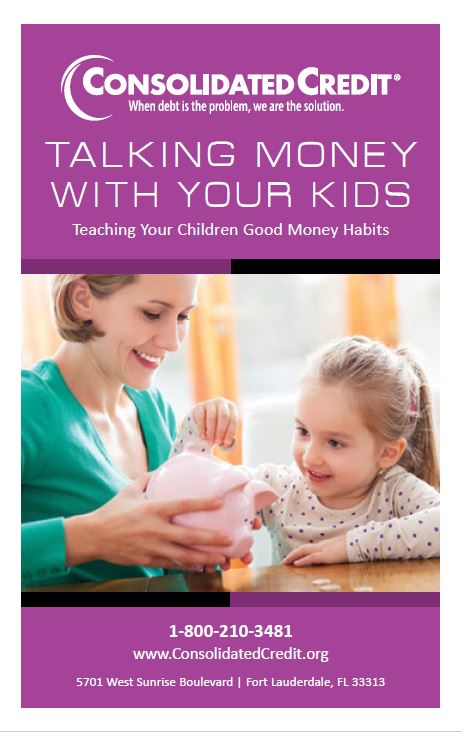 Talking to your children about money regularly and in the right way fosters a lifetime of good financial habits. Learn how to talk to your kids about money at different ages and stages of their lives to promote financial independence.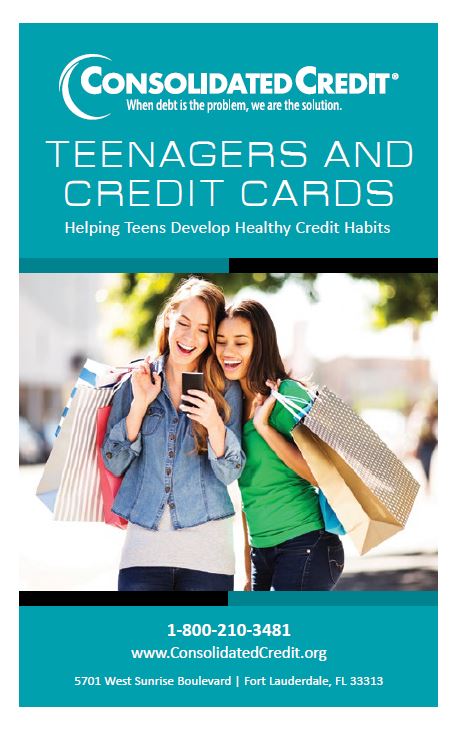 Has your teen asked you for a credit card yet? Getting credit is a major milestone on the road to financial independence, but there are some key lessons they need to learn first. This booklet teaches you how to introduce teenagers and credit cards the right way, so your teens learn how to use credit responsibly so they can avoid problems with debt.
Major Milestone #3: Going to college
Whether you're going to college to further your own education and career or sending your children to college, it's important to plan and budget carefully so you can save up to pay for school. Student loan debt is now the second largest source of debt in the U.S. and it's keeping millions of Americans from achieving other goals, such as getting married. It's critical to find ways to minimize how much of the education costs rely on student loans.
Unexpected Life Event #1: Major medical issues
Medical debt is now the leading cause of bankruptcy in the U.S. Even if you're covered by insurance, out-of-pocket medical bills for treatments and services that aren't covered can throw you into financial distress quickly. When medical bills arise that your insurance doesn't cover, they can also end up causing problems with credit card debt.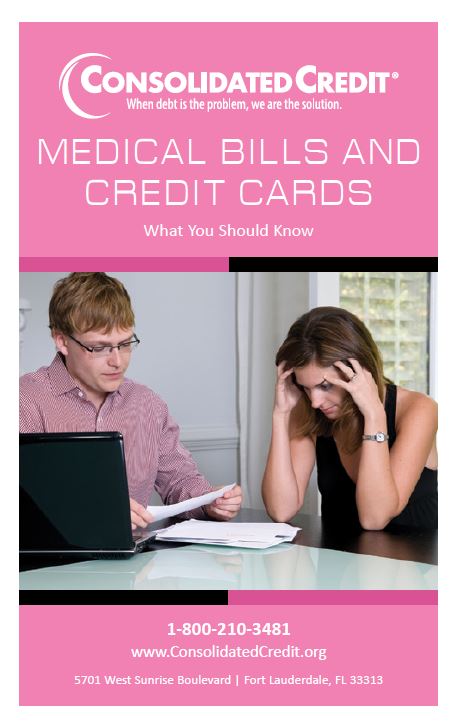 As healthcare costs continue to increase, more and more Americans must rely on credit cards and to cover medical expenses. This guide can help you understand how to manage medical expenses, avoid collections, and what you can do when medical costs become too much to handle.
Unexpected Life Event #2: Layoffs and unemployment
Surviving a layoff without going into serious credit card debt takes preplanning. Learn how to set up emergency savings so you can get through a period of unemployment without running up your credit card balances.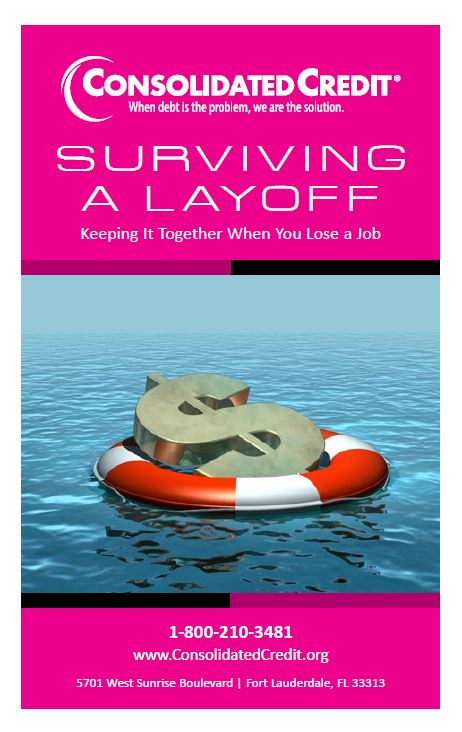 Losing a job is one of life's most stressful events. There are both practical and emotional sides that come with a layoff. On the practical side, you still have bills to pay as you find a new job. On the emotional side, you may feel ashamed, betrayed, or angry at the layoff. It's easy to become overwhelmed and take actions that may affect you for years to come. Use this guide to help you through this tough time.
| | |
| --- | --- |
| Still have questions about how to plan and navigate key life events with your finance intact? Ask our certified financial coaches to get the answers you need. | Ask a Question |