Higher rates won't help families working to eliminate debt.
Each week, Consolidated Credit searches for financial research that can help you deal with your debt and budget. This week…
The interesting study
CreditCard.com's latest Credit Card Rate Report has some troubling news for any consumer who is currently working to pay off credit card debt.
The big result
The national average credit card rate hit a five-year high at the end of last week. The average rate hit 15.22%, after holding steady at 15.10% for most of this year.
The fascinating details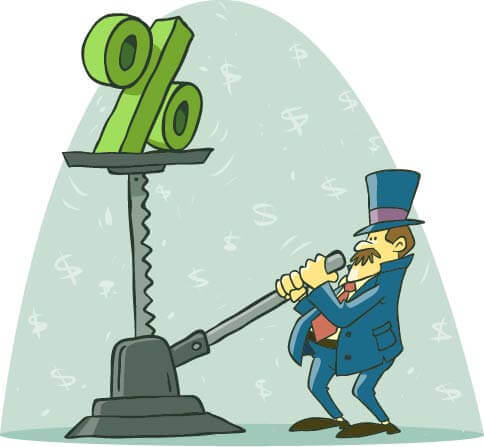 If rates continue to trend as they have been, the yearly average is set to be the highest it's been since 2007 at 15.17%. Higher rates typically have the largest effect new credit card accounts:
10 million consumers who have never had a credit card have opened an account this year
52% of that number is Millennials age 20-29
A big concern however, is that with rising credit card balances that are set to hit $1 trillion by the end of this year many households may find themselves stuck with high balances that may be tough to pay down. Credit card debt shows no sign of slowing so far, with Americans adding $662 billion this year – a 6% increase from what we added in the same time last year.
"Many Americans rely on balance transfers to consolidate debt," says Gary Herman, President of Consolidated Credit. "With rates on the rise, consumers may only be able to transfer to cards that have limited introductory periods before higher rates begin to apply."
What you can do
Experts are concerned that consumers are reaching unsustainable debt levels. This happens when minimum payment requirements on credit cards reach a level where they don't effectively help a consumer reduce their debt. High interest charges eat up roughly 2/3 of every payment you make if you're only making minimum payments. As balances rise, this leads to a situation where you pay month after month, but your balances never seem to go down.
"This is a situation where other forms of consolidation become invaluable," says Herman. "If you can't qualify for a good rate on a balance transfer credit card, then you should explore options such as a debt management program so you can still qualify for the low rates you need to eliminate debt effectively."
Herman also says for those new credit users who are just getting cards this year, it's critical to make sure balances are paid off in-full at the end of every month. Otherwise, higher interest rates have the potential to affect your bottom line.
"If you pay off your balances in-full at the end of each billing cycle, you minimize interest charges to save money even though you're using credit," Herman explains. "Then once average credit card interest rates decrease again, you can call your creditors to negotiate for lower interest rates on the cards you opened during this high rate period."