America Saves and It Pays Off
Those who pledge to save are starting to make headway and reach their goals.
Each week, Consolidated Credit searches for financial research that can help you deal with your debt and budget. This week…
The interesting study
America Saves Week is a national initiative that occurs at the end of February every year. During that week, people are encouraged to take the America Saves Pledge. Following that, America Saves puts out an annual report of how people who took the pledge are doing. This year's report has some encouraging results that may inspire your own saving strategy.
The big result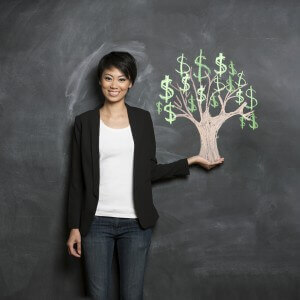 The people who have taken the pledge have taken it to heart, and as a result, they're building savings exponentially. The longer the amount of time following the pledge, the more money they've been able to save.
Of the 668 respondents…
Those who took the pledge in 2014 have saved $300, on average
Those who joined in 2013 have saved $1,000
Since 2012, the amount more than doubles to $3,300
And then it more than doubles again for those who took the pledge in 2011 – they've saved an impressive $7,000
The fascinating details
First, America Saves broke pledge takers up by key demographic groups. Here's a look at who has taken the pledge:
By yearly household Income:
13% make less than $25,000
27% make $25,001-$49,999
22% make $50,000-$74,999
21% make $75,000-$99,999
17% make over $100,000
By age:
6% are under 25
16% are between 25-34
24% between the ages of 35-44
23% between 45-54
26% are between 55-65
5% are over the age of 65
By marital status:
52% of savers are married
24% are single
16% are divorced
5% are partnered
3% are widowed
By gender:
78% of savers are women
22% are men
America Saves also asked what people were saving for. The top three responses were for to establish an emergency fund (22%), save for retirement (21%) and to repay debt (21%). Other responses included homeownership and improvement, investment savings, education and vacations.
Finally, by and large those who save report that they:
Are saving more
Are more confident when it comes to managing money
Have the ability to manage their money in better ways
Are capable of managing debt better
Are more hopeful about their financial situations
What you can do
Consolidated Credit actively participates and promotes America Saves Week because we believe saving money is vital to your financial success. Taking a pledge may not ensure you save, but it puts saving at the forefront of your mind so you're more likely to take the steps needed to develop an effective saving strategy.
In general, you should set a goal to save at least 10 percent of your net (take-home) income every month. If you can't save that much out the outset, then you should start with what you can save and work your way up from there. To ensure you save, use your budget to determine how much money you have available for savings, then set that amount as a line item expense in your budget – just like you would with any other bill or obligation. It's a monthly payment you make towards your future.
Next, once you have money in savings, you should take time to organize your savings so you allocate the money you're setting aside for the various goals and needs you have to meet. You should also make sure to keep careful control of debt, since often people are led to tap into their savings to address problems with debt. Draining savings for debt payoff can put you back Square One with saving and retirement planning.
If you're currently struggling with debt and are considering using savings to regain control or you're already tapped out of funds and still face problems with debt, we can help. Call Consolidated Credit at or complete an online application to request a free debt evaluation with a certified credit counselor.