Your Consumer Rights: What They Are and How to Use Them
Date & Time
Wed , Mar 11 | 11:00 am - 12:00 pm
Online Service
GoToWebinar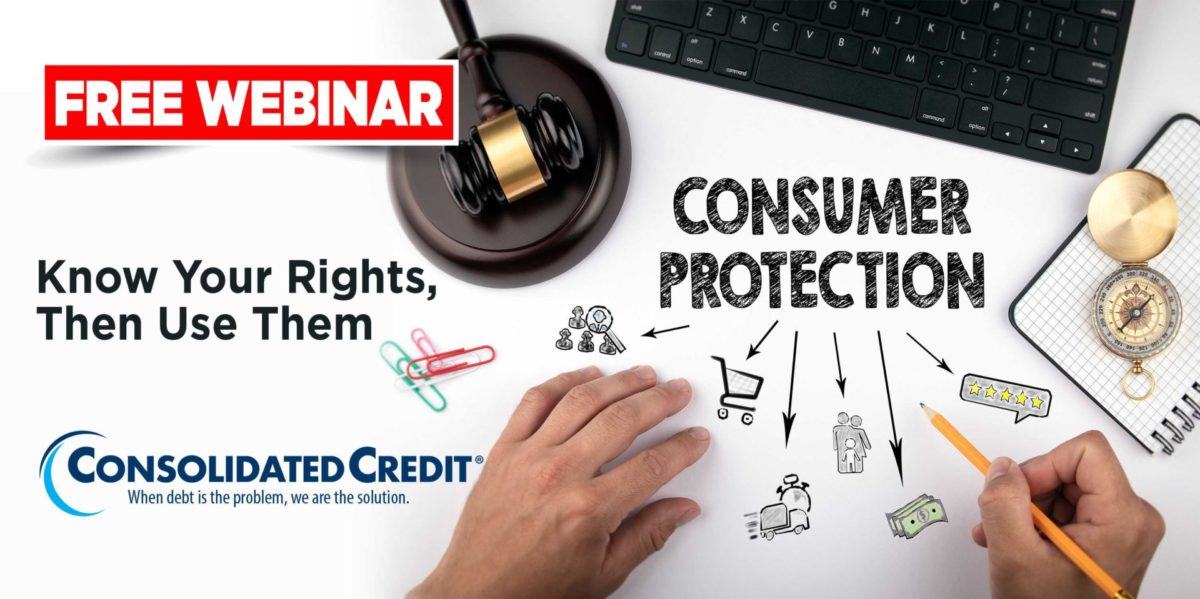 Powerful laws give you the power to protect your money, but many Americans don't know they exist.
Consumer rights protections are powerful laws that protect consumers from scams, misleading marketing, abusive collection tactics and more. Knowing these laws and how to use them can empower you to use financial products and services with confidence.
In this webinar about your consumer rights, you'll learn:
Your eight basic consumer rights
The three big consumer-protection laws
What the Consumer Financial Protection Bureau (CFPB) is and how it can help you
Other government agencies you can use
After registering, you will receive a confirmation email containing information about joining the webinar.
The webinar will begin promptly at 1:00 PM (EST). View System Requirements.