Monique Corker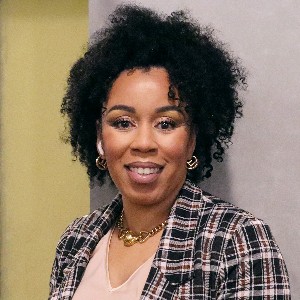 Monique "Mo" Corker serves as the External Affairs Market Manager for the Florida market with Comerica Bank.
In her role, Corker oversees the community development needs of the Florida market. This includes making investments, providing financial literacy education, and coordinating community service opportunities both internally and externally. Her market is Broward, Collier, and Palm Beach County. Corker leads the financial education opportunities both personal and business in the communities we serve specifically low-to-moderate income communities. Corker is responsible for fostering a positive community outreach relationship within her market. Corker has over 19 years of experience in the mortgage and banking industry.
Corker's civic and community involvement includes her serving on the board of directors for The Urban League of Palm Beach County, Aging and Disability Resource Center of Broward County, Handling Risky Business, Girl Bee You, Accion East, Suits for Seniors, JA of South Florida and the TED center (Center for Technology, Enterprise, and Development), girls coordinating council of Broward. Corker is the founder of Girl Bee You, an empowerment program helping girls reach their greatest version through empowerment, and economic and educational life skills.
Honors and recognitions
• Certified Life Coach
• Certified financial coach
• Recognized as South Florida's most influential and powerful Black professionals 2020
• Honored as South Florida Business & Wealth Prestigious Women Awards 2022 community resource recognition
• Panelist for International Women's Day with Neiman Marcus Boca and the Daily drip
• Keynote speaker for Tesla International Women's Day

Corker is a graduate with a Bachelor Of Science in interdisciplinary studies and a Master's in Marketing from Florida International University.
Mo Corker is the wife of Derrick Corker and has a son and daughter, Devon & Destiny Corker ages 21 and 15 respectively.