Consolidated Credit 25th Anniversary: Celebrating 25 Years of Financial Literacy
From print publications to cutting edge digital technology, we're constantly evolving to meet the education needs of consumers.
"You make one call to Consolidated Credit and here's what happens,"
"Freedom! (Freedom!) All across America people are celebrating their freedom from credit card debt they're using Consolidated Credit."
"Consolidated Credit when debt is the problem, we are the solution."
"The debt suckers Hi-Rate and Hi-Pay are everywhere. Because Debt sucks!"
"Hi, my name is Gary Herman, President of Consolidated Credit and I'm proud to announce that we're going to continue to be here for as long as the community needs us, and we thank everybody for your support."
-Gary Herman, President of Consolidated Credit
"If you're not working on a budget get to a place like consolidated credit."
– Barnaby Robles, Branch Manager Wells Fargo Mortgage
"When you work with Consolidated Credit there are ways to improve your credit score."
– Gregory T. Gentille, Vice President, Producing Sales Manager, Suntrust Mortgage, Inc.
"I've been working with Consolidated Credit. I've had them come out to the school do special programs for our veterans."
– Oscar Feliciano, Associate Director of Military and Veterans, Broward College
"I've been encouraging them to sign up for homebuyers' education class, you guys offer the 8-hour class."
– Evett M. Francis, Community Access and Engagement, Fannie Mae
"Homeowners, but also in how we market financial products and how we really think about the stability of a family really over the long run."
– Eric Selk, Executive Director, New Hope Alliance
"Having tools like this is very important to everyone I mean whether it's our members or not, I think it's really important to get that out there and try to educate as much as we can."
– Lori Cooke, We Florida Financial
"You folks do a phenomenal job, and it's so important to educate everybody plus our men and women that serve our country."
– Peter Caspari, Employer Outreach Director, U.S. Department of Defense
Consolidated Credit's outreach efforts started with the creation of free financial publications with five fundamental titles and now has expanded to over 40 publications in English and 15 in Spanish.
Credit Dojo is an interactive 16-part financial education course that puts a fun spin on basic financial literacy topics to help engage the audience. It allows users to work at their own pace to truly grasp the information.
Consolidated Credit offers free monthly financial webinars that covers seasonal and trending topics live webinars give a user the opportunity to interact with a financial coach and the on demand allows people to learn around their busy schedules.
In the past 25 years we have helped over 6 million people our debt management program rules multiple debts into a single consolidated repayment schedule our certified credit counselors help consumers to see where their money is being spent, teach them how to budget, and negotiate with creditors to reduce or eliminate interest rates, as well as stop penalties and fees.
Consolidated Credit has been serving the Hispanic community in the United States in Puerto Rico for over 15 years. They offer a full Spanish website with specific content to help Hispanics with personal finances in video format webinars social media presence and articles tailored to the Hispanic community.
Consolidated Credit is a pioneer in financial education launching its first website in 1998 from then to now their focus has been to spread information and tools that help people become financially stable and prosper. Innovation and ease of use has been key and Consolidated Credit being successful.
Consolidated Credit is approved by the US Department of Housing and Urban Development to provide housing counseling personal attention from HUD certified counselors teach consumers financial concepts and how to assess their financial picture to enable them to take the steps to fulfill the American dream of homeownership.
Education is offered in person and online making the program's accessible to the masses often the options solutions and advice counselors provide can mean the difference between success as a homeowner and foreclosure.
Consolidated Credit's business product is KOFE which stands for Knowledge of Financial Education. The financial wellness online platform builds on consolidated credits 25 years of counseling experience to provide a two-part approach to financial education through a combination of self-help resources tools and interactive features combined with one-on-one financial coaching users can build a strong foundation that leads to long-term financial stability.
Consolidated Credit employees say:
"5 years, 1 year, Over 20 years, 15 years, 3 and a half years, 17 years, a year and a half, 3 years, 19 years, 10 years, 6 years, 3 years, 20 years, 11 years, 10 years, 17 years, 22 years."
"I work with great people they're always supporting of me."
"We help millions of people get out of financial debt."
"It's a great working environment. The opportunities there are so many angles has so many facets to what we do."
"I love what we do, and I believe in what we do."
"You don't feel alone your part of an organization that values you and respects you."
"I spend nine hours here you know, you get close to these people you really do."
"Everybody is very friendly it's a great camaraderie a lot of teamwork everyone's very willing to help."
"It's very lively. We have a lot of longevity."
"Here at Consolidated, we are a family."
Why financial education is so important
As one of our partners mentions in the video, Consolidated Credit's President Gary Herman says it best. "Without financial education, financial stability is just a dream."
Our business is built on helping people get out of credit card debt. But without financial education, it's impossible for the people we help to maintain stability. They can get out of debt, but they are much more likely to get right back into debt unless they have the tools to move forward in a financially healthy way.
That's why we're so dedicated to improving financial literacy in our clients, as well as the community at large. Financially educated people are less likely to face challenges with debt and they're better equipped to achieve their financial goals.
"If we do our job right when it comes to financial education, then fewer and fewer people will need debt relief services like credit counseling," Gary Herman explains. "The goal is to get Americans to a point where they can plan effectively for the future, achieve key financial goals and overcome challenges on their own without a need for professional assistance or relief programs."
Consolidated Credit offers a full-range of financial tools to fit every lifestyle
One of the things that we're proud to accomplish in 25 years is building up a robust library of free financial resources. Our goal is to provide financial education in a variety of ways, to suit every learning style and busy lifestyle.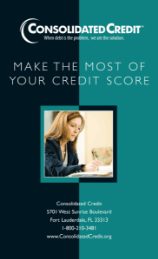 Back in the 1990's we started our financial education initiative with free financial publications. These booklets guide users through over 40 key financial topics in English and Spanish. You can download them and take them with you on your favorite mobile device or print them out.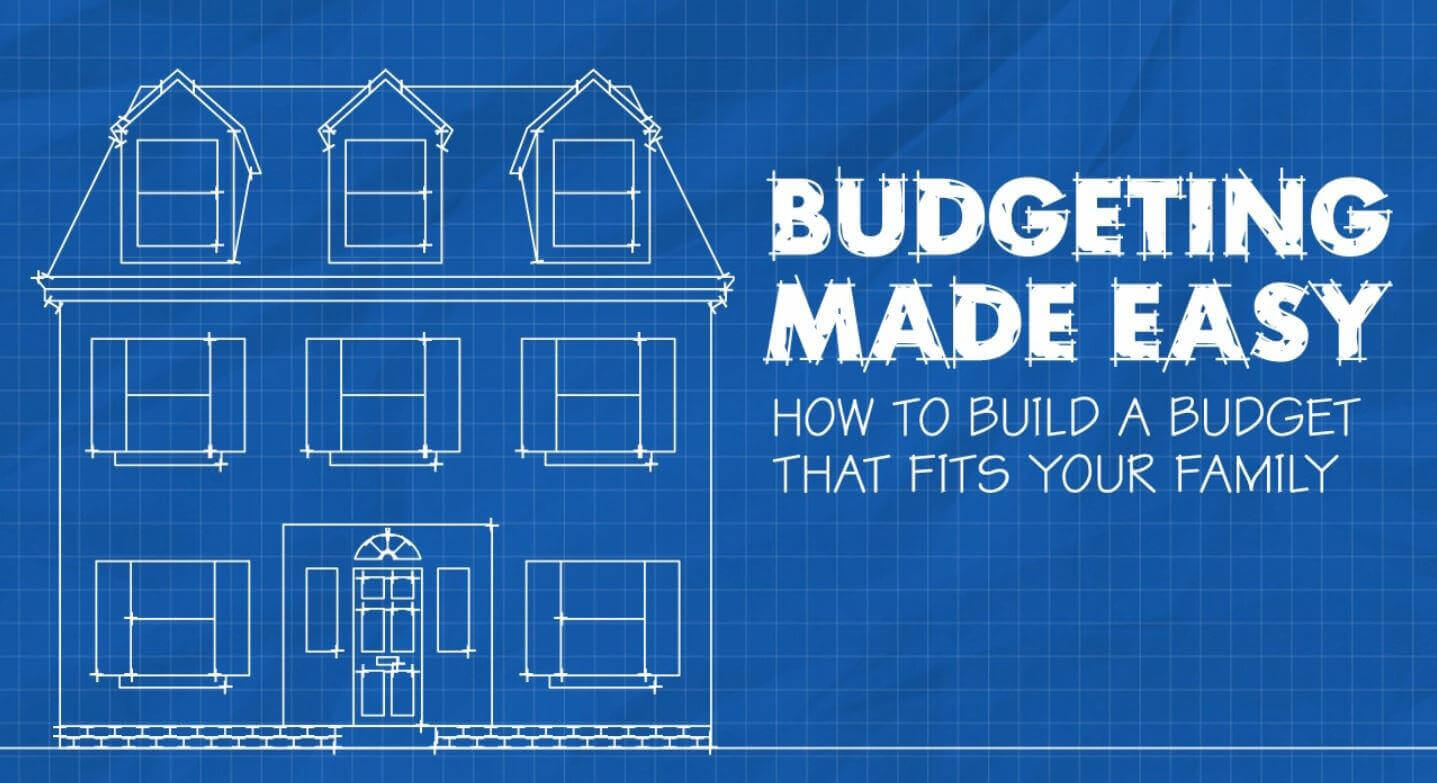 From budgeting and saving to debt management strategies, Consolidated Credit's video library allows users to watch their way to financial success. We also cover key life events, like getting married and retirement, so users learn to maintain stability long-term.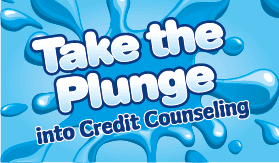 For visual learners, Consolidated Credit has a library of financial infographics. They cover general topics, as well as seasonal events like back-to-school, vacation season and the winter holidays. We also cover trending money topics to give you the scoop.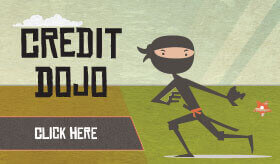 Credit Dojo is an interactive financial education course that we created in 2016. It covers 16 key financial topics, from basic budgeting and saving to debt consolidation and how to buy a home. Credit Dojo is a fun way to build financial literacy.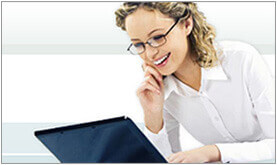 Consolidated Credit hosts free monthly webinars that address hot topics in finance today. These webinars allow attendees to learn from certified financial coaches. The webinars are also recorded and offered on-demand to work around people's busy schedules.
| | |
| --- | --- |
| Our certified coaches are also available to answer any personal finance questions directly. Get answers about budgeting, debt, credit and homeownership from certified professionals. | Ask a Question |