Meet Consolidated Credit's Customer Service Representatives
Once you enroll in a debt management program, you will work with Consolidated Credit's client services team to make sure everything runs smoothly. If you have any questions or you're having any trouble keeping up with your payments, our customer service representatives are here to help you stay on track and move forward.
Robyn helps ease the financial pain
Robyn M. has three jobs – one working for Consolidated Credit, another as a dental assistant and a third teaching people to painlessly draw blood. You might think only two of those are related to easing pain. Yet, stress over a debt problem can just be as painful as a root canal or a bad needle stick.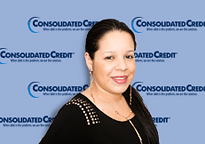 Lili Helps You Find the Financial Light
When Lili saw Consolidated Credit's commercials on TV, she called us immediately – not to get help, but to find out how she could help others. Now as a client services rep, Lili helps clients get their lives back, even when they're facing what seems like an impossible situation with $100,000 of debt.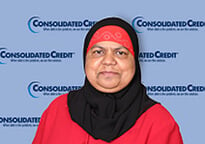 Bibi Helps You Escape a Culture of Debt
As a first-generation immigrant from South America, Bibi was surprised by the culture of debt she encountered when she moved to this country. Now she promotes a similar financial culture to what she learned in her native Guyana. "We don't make debt, we don't take debt."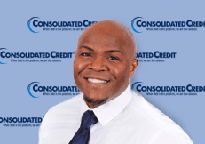 Greg J. Knows Education is Key
When it comes to helping people overcome problems with debt and avoid new problems in the future Greg J. knows that education is key. "If we know better, we do better." That's why Greg's job is so important in helping his clients to truly get ahead and reach their goals.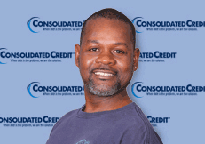 Cleveland Helps Eliminate High-Limit Problems
As a consumer, Cleveland never had any problems with credit until his creditors rewarded him with high credit limits. After overcoming his own problems with debt and learning a few essential lessons in his own life, he now uses his experience to connect with clients who are struggling.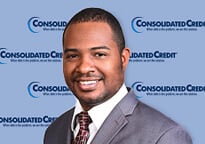 Richard M. Understands Your Plight
Having worked a job on commission, Richard certainly understands that managing your money can be challenging, even when things are going well – let alone when you start to struggle. Richard tells us how to regain sanity when debt has you turned around.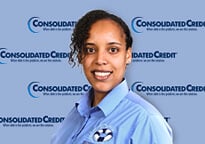 Rosa D. – Making the American Dream Happen
When Rosa first immigrated to the U.S., she lived right next door to the Consolidated Credit home offices in South Florida and she dreamed of getting a job here once she pursued her education. Now she's living her dream by helping others to achieve their financial dreams.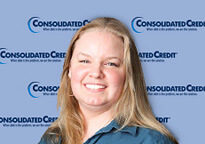 Misty Preaches & Practices Common Credit Sense
Credit is a good financial tool that you can use to reach your goals – as long as it's used responsibly. Misty sees that in her own life, using credit responsibly to build credit before she buys a home. That's the same wisdom she passes on to her clients.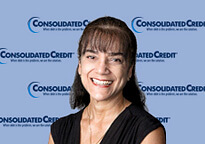 Hope Feels Good Making an Impact
From one bad trip to Vegas to a lifetime of shopping addiction, Hope knows debt problems can happen to anyone, and how easy it is to get in a bind. That's why she so serious about doing what she can for all her clients and making a positive impact in their lives.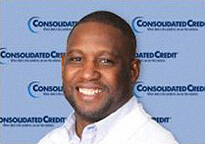 Supervisor Stanley U. Understands the Struggle
Struggling against debt is always difficult, but Stanley says it's particularly hard on seniors who face debt problems from helping their kids or providing support and love to grandkids. See how Stanley has even helped seniors in debt recover and regain control.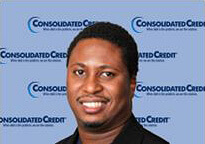 Alexander F. Enjoys New Challenges Every Day
Working for Consolidated Credit provides a unique experience when it comes to customer service. The new challenges that come with helping clients overcome obstacles every day is something Alexander really enjoys and he never gets tired of hearing how we've changed someone's life.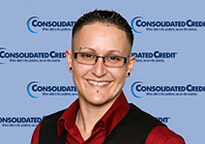 Julie G.'s Job is about Knowledge & Trust
Being a source of knowledge for clients is a reward unto itself for Julie G. She tells us what it's like to work in an industry that's focused on people – particularly people who are stressed, depressed and sometimes even downright angry at their situation.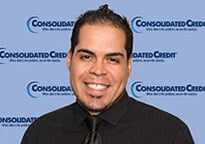 Jose F. Finds Success and a New Career
When Jose's business partner left their sandwich shop to care for his sick mother in Venezuela, Jose was left in a bind and wound up with serious debt problems. He enrolled in a debt management program, then rolled his success right into a new career as a customer service rep.
Community Outreach Coordinator
Jorge reaches out to the community at large
Using the knowledge he's gained as both a certified credit counselor and a HUD-certified housing counselor, Jorge reaches out to people in the community at large to help them learn key financial lessons that are critical for their stability and long-term success.
Have Questions of Your Own?
Once you've read through some of the Q&A sessions to meet some of our counselors and hear their stories, you should have a better idea of what you can expect when you call. These are actual certified credit counselors that you can talk to when you request help. If you're ready to get started, call us at 1-888-294-3130 or request a free consultation now with our Free Debt & Budget Analysis form.