Financial Advice for Today's Market
Learn how to manage your money effectively with strategic budgeting, saving and financial planning.
Debt is just one part of your financial picture. If you want to be financially successful, you have to take steps to improve every aspect of your financial outlook. You also need to make plans for the future and set money aside for those expensive unexpected life events.



With a little planning, you can achieve financial stability and reach your goals. The more work you put into your finances, the better equipped you'll be to handle challenges as they arise.

This section of our website is designed to help you build a healthy financial outlook from A to Z. If you still have questions or need help overcoming debt and learning to manage your money effectively, we can help. Call Consolidated Credit today at or request a free Debt & Budget Analysis now.
Featured video: Personal finance explained in 60 seconds
Building an accurate household budget is a key factor in your financial success. A good budget keeps you on track with your spending and helps you save money to reach your financial goals.

These resources can help you learn to budget:
Your credit score is the most important number in your financial portfolio. With good credit, you can easily get approved for loans and new lines of credit and qualify for competitive interest rates.
These resources will help maximize your credit score:
Saving money is a key part of your long-term financial success. If you don't save, you can't achieve your financial goals. In addition, the more money you can save in your budget, the less you'll have to rely on credit.

These resources can help you save:
Student debt is now the second largest source of debt in the U.S. and Americans owe over $1-trillion for education. Setting your kids up for financial success starts their head off to school.

These resources can help with student debt:
Retirement planning is a critical part of your financial future. If you want to retire on time and live out your golden years without having to work, then you need to start a retirement strategy as early as possible.
These resources help you plan for retirement: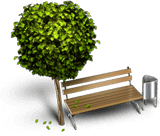 Even with a good financial plan, certain life events arise that can throw your budget off balance and leave you dependent on credit. If you can plan ahead for those events however, you can avoid financial distress.

Get help planning for major life events:
Women can face unique financial challenges when it comes to managing money. It's important as a woman to understand how to address these challenges so you can be successful whether you're on your own or running a household.