Tag: prepaid credit
Prepaid credit cards are a unique financial tool that split the difference between debit cards and credit cards. You don't have to worry about interest charges, but you don't build credit either. Still, prepaid cards can be great for online shopping or vacation travel so you can avoid amassing credit card debt simply because you need the convenience of using plastic. Here's the latest news in prepaid credit so you can use it to your advantage.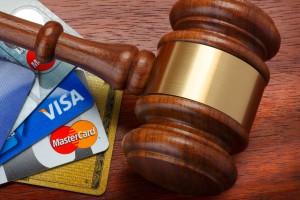 Oct 17, 2016 | Meghan Alard
If you use prepaid credit cards to avoid high-interest debt, the CFPB has some new prepaid card protections that will affect your usage and accounts.

Consumer Rights, Credit Cards
Apr 25, 2016 | Meghan Alard
Fraud may cause consumers to cut credit card use, particularly when it comes to shopping online, but there are ways to shop online without risking ID theft.

Credit Cards, Identity Theft
Mar 30, 2016 | Michael Koretzky
Millennials are using credit cards effectively and paying off balances in full, but a preference for paycards over bank accounts could be a financial risk.